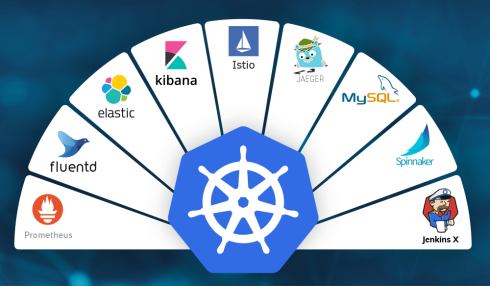 Platform9 has announced the release of Kubernetes Managed Apps. According to Platform9, this offering extends Platform9's managed Kubernetes service and SLA guarantee to services and tools including monitoring, logging, and database services.
The first set of fully-managed applications that Platform9 will be releasing are Managed Prometheus, Managed EFK, and Managed MySQL. It will continue adding additional applications in future releases.
Kontena Pharos 2.4 now available
The latest version of Kontena's Kubernetes distribution, Pharos, is now available. Kontena Pharos 2.4 includes Kontena Lens 1.6, Kontena Stats, support for Terraform 0.12, and more. New features in Kontena Lens 1.6 include improvements to the terminal, Kubeconfig export, an easier way to create secrets, and licensing updates.
Kontena Pharos 2.4 also includes support for Kubernetes 1.14.3, which is the latest stable upstream version of Kubernetes.
ARM adds new network analytics capabilities to cARMa
ARM Data Center Software has announced new analytics features in its cARMa SaaS network inventory solution. The new analytics solution, Guru, will provide full visibility into network elements and any infrastructure and customer services that come across it.
"ARM is transforming the way our clients think about data. Guru is a powerful tool that support organizations will use in real-time to prioritize impact down to a port or cross-connect outage, and executives will use to see sales revenue at risk right from their smartphone," comments Frank McDermott, CEO of ARM. "With cARMa, clients see data as an asset, and they are able to interact with it for better decision making.
Tencent Cloud joins Cloudflare's Bandwidth Alliance
Cloudflare is expanding its Bandwidth Alliance, which is a group of cloud and networking companies that aim to discount data transfer fees for shared customers. Cloudflare first announced the Bandwidth Alliance last September.
Tencent Cloud is the latest company to join the group. This means that joint customers of Cloudflare and Tencent Cloud will not have to pay data transfer fees for traffic between the two networks, outside of China.
"Tencent Cloud is committed to providing leading cloud services to enterprises and developers across the globe. By joining the Bandwidth Alliance, we hope to elevate our efforts in serving our global customers and contribute to the global cloud ecosystem together with partners like Cloudflare," commented Davy Wang, associate general manager of Tencent Cloud International.