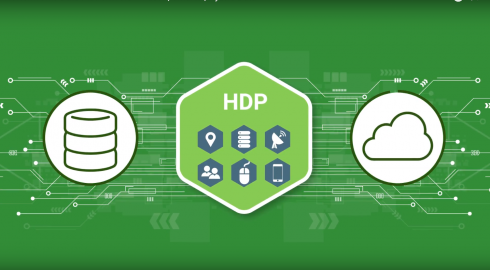 Big data company Hortonworks announced the release of Hortonworks Data Platform 3.0 today during the DataWorks Summit in San Jose. The latest release introduces the containerization of application deployments and productivity enhancements along with other updates to the cloud-based data management and computing platform.
HDP 3.0 is based on version 3.1 of the open-source Apache Hadoop data platform, allowing for the introduction of the containerization implementation, support for deep-learning applications, Apache Hive 3.0-powered real-time SQL database querying on-premises or in the cloud and enhanced GDPR-compliant security features that allow data ownership to be managed and tracked and for encrypted "time-based policies and audit events around third parties," the company wrote in its announcement.
"The pace of innovation coming from the open source community has not slowed and means that customers are getting the latest and best new features in HDP, including containerization, the ability to run deep learning applications and major performance enhancements to analytics," Arun Murthy, co-founder and chief product officer of Hortonworks, said in the announcement. "HDP is maturing to meet changing enterprise requirements, and we are pleased to deliver this landmark release to customers so they can embrace a modern data architecture."
Hortonworks expects the general availability of HDP 3.0 to come in Q3 2018, but in the meantime, an early access program is available.