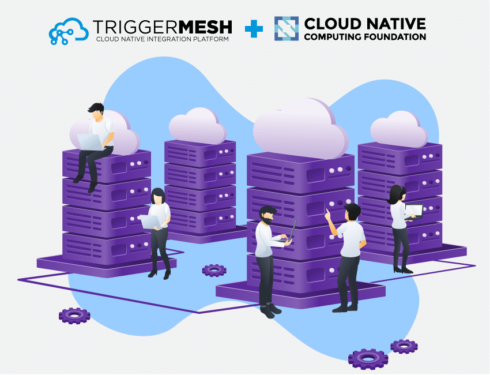 TriggerMesh has joined the Cloud Native Computing Foundation (CNCF) and announced that it is formally showing support for Kubernetes and the CNCF Serverless Working Group driving the CloudEvents specification.
"CNCF is the home of Kubernetes, one of the most important cloud technologies today," said Mark Hinkle, the Co-Founder of TriggerMesh. "Joining CNCF plays an important role in growing awareness of TriggerMesh as it creates the cloud-native integration platform for the serverless era."
The CNCF collaborates with more than 540 members, including all of the world's largest cloud computing and software companies, as well as over 200 innovative startups. 
TriggerMesh's cloud-native integration platform coordinates multiple cloud services and legacy applications into serverless workflows. TriggerMesh accelerates development speed and unifies multiple clouds and legacy infrastructure.
It provides a central view of serverless functions from source control to the cloud they are deployed in. Users get a complete overview of where their functions reside whether it's Amazon, Microsoft, Azure, or Google, according to the company on its website.
TriggerMesh enables companies to modernize their legacy systems, proprietary platforms, and custom integration code to extend their existing investment. Not only can you modernize existing applications but you can chain microservices and serverless functions across multiple clouds and on-premises data centers to create new cloud-native applications," TriggerMesh wrote. 
More details are available here.