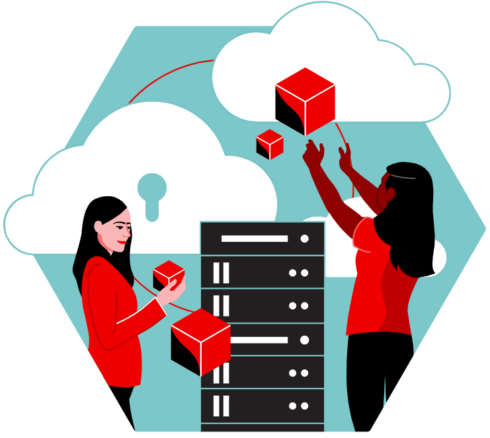 Red Hat has announced new additions to OpenShift Platform Plus that will incorporate data services like software-defined storage into the platform. OpenShift Platform Plus is a hybrid cloud platform that provides a multicloud Kubernetes stack out of the box. 
This is being made possible through an integration with OpenShift Data Foundation, which is a data platform that provides storage and data management capabilities. 
The latest version of the data platform, OpenShift Data Foundation 4.9 included new features like multicloud object gateway namespace buckets and persistent volume encryption.
OpenShift Data Foundation joins several other Red Hat products in being added to OpenShift Platform Plus, including Red Hat OpenShift Container Platform, Red Hat Advanced Cluster Security for Kubernetes, Red Hat Advanced Cluster Management for Kubernetes, and Red Hat Quay. 
"As organizations diversify their applications to meet the evolving needs of the global economy, the need to quickly innovate at scale while still maintaining a strong IT security posture is paramount," said Joe Fernandes, vice president and general manager of Cloud Platforms at Red Hat. "Red Hat OpenShift Platform Plus provides the innovation of Kubernetes tailored for enterprise needs, along with a broad set of additional capabilities like management, enhanced security features and now storage out of the box, answering common production requirements that basic Kubernetes services cannot address."