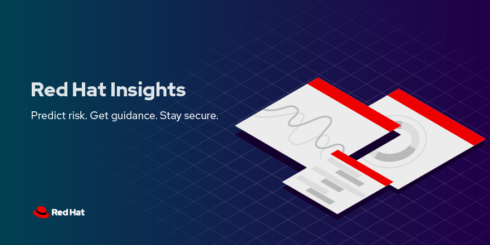 Red Hat announced a new predictive analytics offering for Red Hat OpenShift and Red Hat Ansible Automation Platform at its virtual Red Hat Summit this week. Red Hat Insights aims to reduce the complexity of managing hybrid clouds by providing visibility into on-premise environments, public clouds, and hybrid cloud operating environments. 
According to the company, IT teams are having trouble managing all the complexities across the hybrid cloud due to fragmented and siloed tools. Insights provides a suite of cloud services designed to unify visibility, manage holistically, and helps users detect, analyze and address any potential software issues. 
"These insights then inform better decision-making for customers to secure, optimize and manage their systems with greater consistency. As the speed of business accelerates, combined with the growing scale and complexity of these hybrid cloud implementations, this level of discernment will be essential," said Joe Fitzgerald, vice president of management at Red Hat.
Insights for Red Hat OpenShift will enable enterprises to identify, prioritize and resolve issues as well as manage the cost of multi-cluster environments through its cost management and subscriptions capability. Insights will provide a macro to granular view into costs as well as real-world costs for running an OpenShift environment. 
Insights for Ansible Automation Platform aims to help organizations understand automation usage across the business and workflows. 
The company also announced new expanded capabilities for Red Hat Enterprise Linux (RHEL) business requirements. Insights for Red Hat Enterprise Linux include threat intelligence capacities, improved notifications, and subscription management.