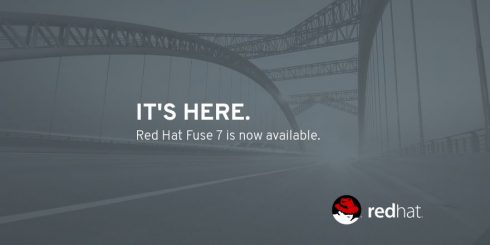 Red Hat has announced a major release of its distributed, cloud-native integration solution. Fuse 7 is now available with a new hosted low-code integration Platform-as-a-Service (iPaaS) offering called Fuse Online.
According to the company, the latest release represents a move from traditional centralized integration architectures to distributed, hybrid environment integration architectures.
"From the very beginning, Red Hat Fuse has been about simplifying integration across the extended enterprise and helping organizations compete and differentiate themselves. With Fuse 7, which includes Fuse Online, we are continuing to enhance and evolve the platform to meet the changing needs of today's businesses, building off of our strength in hybrid cloud and better serving both the technical and non-technical professionals involved in integration today," said Mike Piech, vice president and general manager of middleware at Red Hat.
In addition to Fuse Online, Red Hat Fuse 7 comes with Fuse container images for Red Hat OpenShift and a drag-and-drop UI for integration pattern design.
"These three features allow more agile integration development. Fuse installations can span online, on-premise, or container based environments without reducing functionality. This allows an integration platform that crosses environments, and be as lightweight and decentralized as an individual development team or an enterprise-wide platform," wrote in a blog post.
Other features include support for Bring Boot, 50 new app connectors, a new monitoring subsystem, and updated component versions.