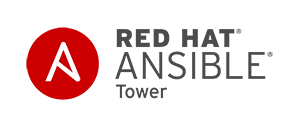 Red Hat today rolled out its Ansible Tower 3.4 with workflow enhancements designed to improve IT operations automation in the areas of infrastructure, cloud, networks and security.
With the company's IT management portfolio — which includes Ansible Tower, Red Hat Satellite (for Linux management) and Red Hat Cloud Forms (for bare metal, virtual machines and private cloud) —  enterprise IT teams can orchestrate workflows across their entire infrastructure, according to Red Hat's announcement. These tools and their capabilities enable IT organizations to create automation centers of excellence, giving teams the ability to share strategies and solutions for automation.
"We have seen enterprises look to build automation centers of excellence to accelerate automation across a broader set of domains, including compute, network and storage," Joe Fitzgerald, vice president of management at Red Hat, said in the news announcement. "With the new features in Red Hat Ansible Tower 3.4, organizations are able to increase the scale and scope of their automation activities together with increased control and visibility."
Among the workflow enhancements are nested workflows, which allow IT teams to build modular, reusable components for automating complex operations; and workflow convergence, which gives users the ability to have workflow jobs depend on the outcomes of multiple other workflow jobs before those secondary jobs are initiated.
The company has also created workflow always job templates, which let workflows run even if an earlier job fails. To scale these workflow jobs, Ansible Tower 3.4 introduces job slicing, which Red Hat explained lets users cut large jobs designed for thousands of machines into smaller jobs that can then be distributed across an Ansible Tower cluster environment, making the running of jobs more reliable and their completion faster.
To provide enhanced security, Ansible Tower can now run on Red Hat Enterprise Linux in FIPS-compliant mode, the company announced. FIPS (Federal Information Processing Standard) is a security standard to protect sensitive but unclassified information, the news announcement explained. Running the Tower on RHEL in compliance mode put organizations in position to meet information security guidelines.
Red Hat Ansible Tower 3.4 is available today.