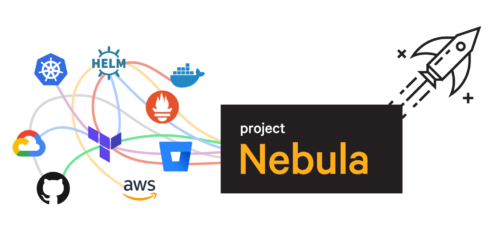 Infrastructure automation and delivery provider Puppet announced the public beta release of Project Nebula at Puppetize PDX this week. Project Nebula is designed to provide a single deployment workflow solution for cloud-native and serverless technologies.
"We've been working closely with our private beta participants to understand their deployment workflows and pain points. Everyone we've interviewed is looking to adopt cloud-native technologies, but they face significant challenges in adopting containers, serverless infrastructure, microservices, and observability for even simple cloud-native applications. A major roadblock is the lack of simple automation today to easily compose multiple tools together for infrastructure provisioning, application deployment, and notifications into an end-to-end deployment," Kenaz Kwa, principal product manager at Puppet, wrote in a post. 
RELATED CONTENT: Automation, the key to digital transformation
Project Nebula aims to solve these challenges by providing a single place to build, provision and deploy cloud-native applications, the company explained. Features include built-in example workflows, support for more than 20 popular cloud-native deployment tools, bird's eye view of entire deployment workflows, and easy to compose deployment workflows. 
"We are borrowing from some of the core principles that we used to re-invent configuration management automaton and extending them into the cloud-native world. Infrastructure developers, who have already realized the benefits of infrastructure as code (declarative model management) will be able to apply similar declarative principals to cloud-native continuous deployment with Project Nebula," Kwa wrote. 
In addition, Puppet announced updates to its enterprise solution at the conference. Puppet Enterprise 2019.2, which will be available early next month, features Impact Analysis to determine what services, configurations and services are impacted by code changes, new compliance capabilities, self-service workflows, and agentless enhancements. 
Other announcements included: updates to the vulnerability remediation solution Puppet Remediate, multi-cloud provisioning for Terraform and Bolt, new integrations with Olt Tasks and Spunk, and improved infrastructure automation. 
"With cloud-native architectures on the rise and infrastructure environments becoming more distributed and heterogeneous, ensuring they can scale in a secure, auditable, and efficient manner becomes more challenging," said Yvonne Wassenaar, CEO of Puppet. "That's why Puppet is focused on building solutions and contributing to open source projects that focus on making it easier to automate your infrastructure and remove complexities in the way that best suits your needs."