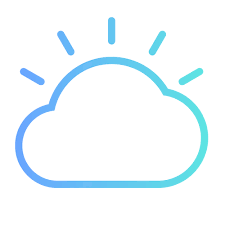 IBM has launched a new set of services for streamlining migration to hybrid and multi-cloud infrastructures. IBM Cloud Migration Factory, part of IBM Services, will help organizations more efficiently move infrastructure, data, applications and workloads to new environments and modernize them, the company explained.
IBM says that it's using its Cloud Innovate methodology to speed up migrations through "deep insights algorithms based on learnings from years of complex migration and modernizations that help improve planning accuracy and reduce risks by uncovering dependencies and technical and process challenges much earlier in the life cycle."
New automated discovery tools and AI capabilities will not only help customers, but improve the IBM's knowledge-base for increasing the capabilities of the service.
"Migration to cloud and the transformation to a hybrid multicloud IT operating environment is often viewed with anticipation and anxiety, and perceived as complicated," Sangita Singh, general manager of global cloud consulting services at IBM, said in the announcement. "Companies require an approach that ensures that their data migration is smooth and fast, and critical applications and functions run optimally during the process. Embedding automation and AI to the migration process of the IBM Cloud Migration Factory provides clients with an accelerated path to cloud, helping to mitigate the impact to business operations."