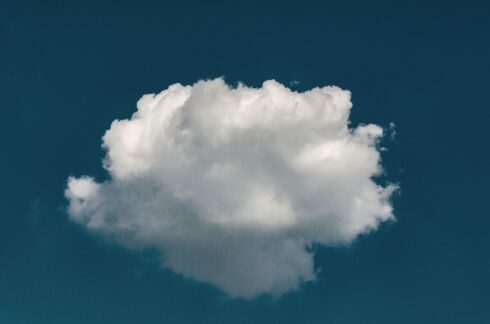 The evolution of cloud operations currently revolves around the offerings of the hyperscale cloud providers (hyperscalers). We should consider these "traditional cloud models," and they typically offer decent value when organizations are just beginning their cloud journeys. But these plans tend to become extremely expensive once the organization starts scaling its cloud initiatives. According to Gartner research, "77% of enterprises have been "surprised" by incidents in which costs suddenly spiked, and only 22% of infrastructure and operations (I&O) leaders are confident that their spending in the cloud is 'under control." 
Many successful startups and established businesses alike have realized they've fallen into this traditional cloud services trap set by the hyperscalers only after they've committed to constrictive contracts that force them to use services they don't need and/or engage partner vendors they don't want to work with. And at that point, it's often very difficult, time-consuming, and even costly to pursue alternative options. 
Fortunately, there's a new framework – composable cloud – that offers greater flexibility and affordability across all levels of the cloud technology stack, from the infrastructure layer (IaaS) to the platform layer (PaaS) to the application services layer (SaaS). To maximize flexibility, agility, and cost efficiency, IT leaders can use the criterion of composability to assess their cloud operations investments and opt to do business only with vendors committed to composable principles. 
Economies of scale + hyperscaler cloud models = vendor lock-in
Ten years ago, the concept of the software-defined data center finally reached a tipping point. And several years after that, public cloud achieved critical mass. Today, anything on-prem is an outlier; cloud operations dominate. And that paradigm is great…if you're Google, Amazon, or Microsoft.
Why? Whereas the hyperscalers are good at supplying infrastructure as a service (IaaS), they can't supply all of the cloud-based developer tools and application services required to build, deploy, scale, and optimize applications. They need to partner with other vendors who can supplement the hyperscalers' offerings. Through economies of scale, the hyperscalers can negotiate very favorable terms with these partner vendors and turn around and sell these vendors' services to their own customers at rates that also favor the hyperscalers.
Because the hyperscalers tightly bundle these cloud-based tools and services with the infrastructure they offer, customers are forced to invest in unwanted, ancillary services and contractual arrangements with service providers that these customers may not want and may never need. This leaves the hyperscalers' customers with fewer choices and usually significantly higher fees, especially when their cloud usage starts to scale.
Composable cloud, the great "undoer" of hyperscaler lock-in
These cumbersome cloud models (as defined by the hyperscalers) took little more than a decade to progress to where they are currently. The thing about evolution is that, by definition, it never stops. And that's great news for today's cloud infrastructure, tooling, and services consumers. The death grip that the hyperscalers have been maintaining on cloud operations is in the process of being broken by a new paradigm – composable cloud.
Composable cloud embraces an open approach to assembling the infrastructure, tools, and services organizations need to build, deploy, scale, and optimize cloud-based applications. Vendors embracing composability offer flexibility and choice to customers looking for anything from leasing base infrastructure components (compute, storage, and networking) to utilizing DevOps tools to assemble cloud applications and move them to a production environment, to using application services to make the user experience seamless, regardless of scale or geography. 
Perhaps more important, customers pursuing a composable cloud approach often find that they can save significant money on their cloud spend since they aren't doing business with companies that will lock them into ancillary offerings that are ill-suited to their needs. The composable cloud model lets organizations use only the cloud-based infrastructure (IaaS), developer tools (PaaS), and application services (SaaS) they require from the vendors they choose rather than being forced into relationships and commitments they don't want to pursue. 
This open approach not only permits customers to select the vendors with the best solutions for their particular needs, but it encourages them to do so, allowing them to customize a cloud tech stack that meets immediate needs while also future-proofing their investments by ensuring they can make changes as their needs evolve. Vendors committed to composability are breaking vendor lock-in by encouraging customers to right-size their investments, add or drop infrastructure, tools, or services as their needs change, and pay as they grow.
Organizations looking to venture into the realm of composability should look to the MACH Alliance. This not-for-profit industry group advocates for open, best-of-breed enterprise technology ecosystems to help identify vendors committed to the composable cloud approach. MACH-certified vendors operate at all levels of the cloud stack, from IaaS to PaaS to SaaS. The MACH Alliance's significant growth over the recent past – nearly 90 organizations achieved MACH certification in the three years leading up to June 2023 – demonstrates a growing commitment to this open approach to cloud operations.
Composable cloud allows organizations to solve two seemingly opposing challenges — cutting spending while increasing innovation and growth – across all three layers of the cloud stack. Best of all, the composable cloud approach allows organizations to capitalize on the best that cloud offers – on-demand resources available wherever and whenever needed – without making commitments that will hamstring them as they grow.
Evolution is good, as it sheds the iterations that aren't sustainable and discourages adaptations poorly suited to current and future conditions. It's got a pretty lengthy track record in the natural world, and in the tech world – the cloud realm in particular – history appears to be repeating itself.