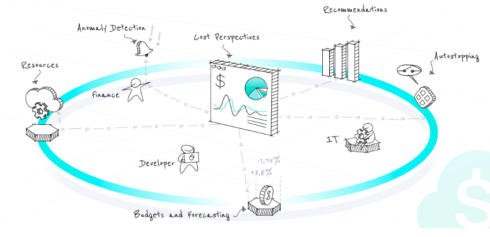 The software delivery company Harness has announced a new partner program to give companies access to trusted managed service providers (MSPs) who can help them manage cloud spend, consumption, and resources.
According to Harness, while cloud adoption is a good idea for businesses, it can come with a host of challenges, such as complexity, high costs, and difficulty knowing where to start.
"Companies are eager to move to the cloud, but many struggle with the complexities and costs associated with making that transition," said Jason Eubanks, chief revenue officer of Harness. "With the Harness Global MSP partner program, customers are able to leverage our software delivery platform and Cloud Cost Management capabilities together with the support, services and training of a MSP partner." 
Through this new program, MSPs will be able to offer their customers the Harness Cloud Cost Management module. This module helps companies manage cloud computing resources while reducing costs through automation. 
The company will continue adding other modules to the partner program, including Continuous Delivery, Continuous Integration, Security Testing Orchestration, Service Reliability Management, Feature Flags, and Chaos Engineering. 
The first partner in the program is Evolutio, which specializes in solving operational challenges related to building and scaling enterprise applications. 
"Harness has proven to be a disruptive leader in helping organizations adapt to the ever-changing cloud landscape by enabling IT and developer teams to deliver software efficiently," said Adam Ties, CEO and co-founder of Evolutio. "Our expanded partnership combines Evolutio's expertise in professional services with Harness's industry-leading Cloud Cost Management capabilities, empowering us to deliver immense value to our customers."