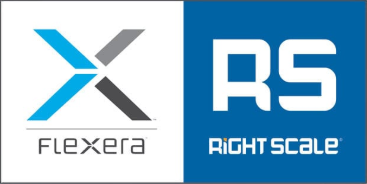 Flexera has announced that it has acquired multi-cloud management and cost optimization company, RightScale. By adding RightScale's products to its portfolio, Flexera hopes that it is a taking a big step towards solving the problem of cloud services overspending and control.
According to a presentation by Gartner's Matt Corsi at the Vendor & Asset Management Summit this year, organizations are spending 20 percent of their IT budget on cloud platform and infrastructure services. About 35 percent of that spending is wasted, making the need for a cost optimization tool high, Flexera explained.
"Public cloud spend is growing rapidly and our customers have been very clear on their desire to manage public cloud costs with Flexera, just like they do for desktop, datacenter, SaaS and other IT assets," said Jim Ryan, CEO of Flexera.
Flexera explained this acquisition aligns with the company's commitment towards delivering vendor agnostic solutions that optimize and govern investments in technology.
RightScale's orchestration features can be used to automate actions that were identified by Flexera's other solutions, the company explained.
"Flexera's acquisition validates the importance of managing complex workloads in a multi-cloud and hybrid cloud world," said Asim Razzaq, CEO and co-founder of cloud infrastructure management company for YotaScale. "As more and more IT workloads move to containers, multi-cloud adoption will be exponential. Optimizing this complex infrastructure requires ML/AI led approach given the massive amounts of disparate data that needs to be processed to make real-time optimization decisions."