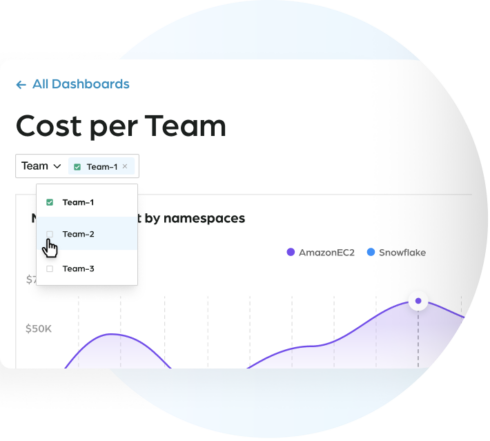 The team at the cloud cost observability platform Finout today launched end-to-end anomaly detection for FinOps. 
With this, finance and engineering teams are provided with a centralized dashboard for monitoring spikes in cost as well as other out of the ordinary spending behavior across all major cloud providers and various third party SaaS services.
According to the company, in combination with Finout's virtual tagging, users are now enabled to identify unwanted cost spikes by specific teams, individuals, or applications, helping to reduce waste and increase profitability. 
Finout's anomaly detection utilizes machine learning in order to establish baselines and expected usage of both technical resources and organization cost allocations and then trigger a full-context alert if a resource or business unit is deviating from the baseline.
This works to provide developers, operators, and finance teams with all of the information needed to look into and stop the cost anomaly before the spending gets out of control. 
"Finout is cloud agnostic and can instantly identify a cost anomaly wherever it is in your tech stack," said Roi Ravhon, CEO and co-founder of Finout. "There's a big difference between cloud costs increasing because the R&D team accidentally left a staging environment running overnight, or if it's because one of your features gained new traction and business is growing. Modern organizations that operate in the cloud need the ability to quickly know where a spending anomaly is happening and then understand why it is happening."
Other key features of Finout's anomaly detection include: 
Automatic alerts on Slack or email without manual configuration 
Native integration with Finout MegaBill for anomalies on any virtual tag 
Cloud agnostic for comprehensive analysis 
Enhanced control and visibility to ensure money is only being spent on the necessary cloud resources 
Full-context notification channeling to email and Slack