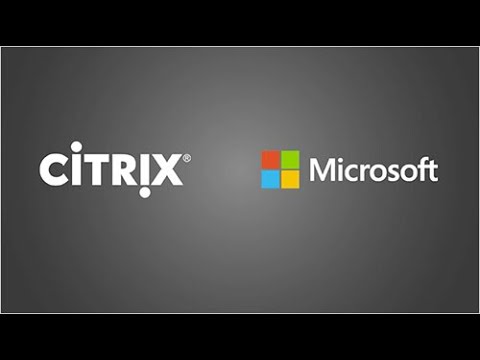 Citrix and Microsoft announced that they are joining forces to help organizations accelerate the move to the cloud along with the adoption of digital workspaces and virtual desktops.
The agreement stems from the widespread move to permanent remote work models and the companies' goal to rethink how organizations can adapt to new remote ways of work, according to Citrix in a post.
"Employees need a consistent experience and seamless access to the applications and insights vital to doing their best work wherever work needs to get done," Citrix wrote.
Under the terms of the multi-year agreement, Microsoft will select Citrix Workspace as a preferred digital workspace solution, and Citrix will select Microsoft Azure as a preferred cloud platform to move existing on-premises Citrix customers to Microsoft Azure and enable people to work anywhere across devices. Microsoft will lead sales with Citrix Cloud to move existing on-premises Citrix customers to Azure.
Together, Citrix Virtual Apps and Desktops, Citrix Managed Desktops and Windows Virtual Desktops will provide a complete and seamless way for customers to run all their application workloads on Azure and access Windows-based applications across devices or platforms, the companies added.
"The COVID-19 pandemic has forced businesses around the world to change the way that employees work, while still meeting the speed and security requirements that today's uncertain business environment demands. Looking forward, hybrid-work models will become the standard for many customers, requiring a flexible infrastructure to support, secure and empower their teams," said David Henshall, the president and CEO of Citrix.