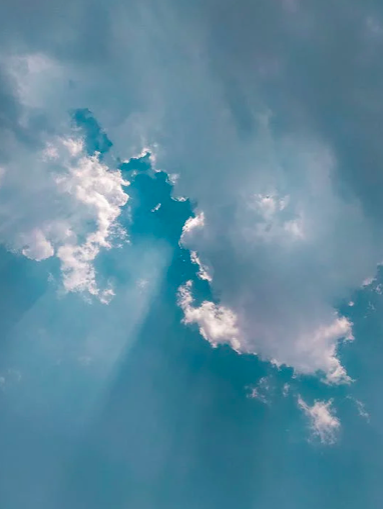 The cloud is fast becoming the platform of choice to power almost every enterprise application, and with good reason – the cloud offers significant benefits including flexibility, security, and low total cost of ownership. However, that success is not without its challenges. Moving on-premises systems to the cloud and digitally transforming key processes has a major impact on the tools used by developers and IT operations. When implementing cloud initiatives, organizations must consider the critical role of automation in service delivery and operational excellence. 
All cloud providers offer their own automation solution. However, there are limits to what these automated solutions provide. The biggest issue is that each cloud's scheduler is environment-specific, which introduces a host of challenges including lack of integration, DevOps support, and visibility into automation processes. The reliance on different cloud schedulers results in too many disparate point solutions, none of which offer the sophistication and capabilities required to support enterprise workload orchestration across multi-cloud environments. In fact, reliance on these cloud-specific automation solutions can result in higher operating costs, degraded service delivery, and compliance issues.
To achieve successful cloud adoption, there are several challenges organizations should consider. 
Centralized Visibility. As mentioned, one of the major issues with fragmented cloud automation tools is lack of visibility. Providers' cloud automation services only provide the functionality and visibility necessary to get the process running and not much more. For example, administrators don't get quick visibility into expected service delivery or status, which is critical when processing occurs across numerous platforms and providers. Since each cloud vendor provides basic functions to automate their technology, these islands of automation result in a fragmented, disconnected operational view. It's not surprising then that 89% of surveyed administrators agree or strongly agree that their business would benefit from a more centralized view of automation, according to research from EMA. 
Operational Control. It's a universal truth: change is constant. And that truth is evident in cloud operations. From requests to delay or suspend processing, to reactionary scheduling changes, organizations must be able to maintain complete operational control in support of the business. Without this end-to-end control, organizations risk service performance, and rapid increase in operations costs. 
Vendor Lock-in. As with any service, the ability to move to a new cloud provider is essential. Adopting an open cloud strategy allows enterprises to choose the best service provider for the initiative, take advantage of better pricing or value, and avoid vendor lock-in. Typically, the best way to enable this is through the automation services of the cloud provider. By abstracting the provider's APIs, organizations can create reusable workflows, enabling portability of workloads between different cloud services.
SLA Management. For many businesses to operate efficiently, they need business processing to be completed at known times. Often, this is detailed in service level agreements (SLAs). are critical to define the level of service an organization expects. When business processing is split among multiple cloud and hybrid cloud services, the challenge grows even more complex. Multiple, distinct cloud automation platforms mean there is no central control or oversight. And increasingly, business processes combine tasks with dependencies across legacy on-premises, SaaS and hybrid, and public/private cloud infrastructures. End-to-end monitoring and visibility across all cloud SLAs is imperative. 
Multi-Cloud Management  Nearly 80 percent of survey respondents indicated they use multiple cloud providers. Organizations choose a multi-cloud strategy to avoid vendor lock-in, optimize performance and minimize expenses. However, when it comes to automation, multiple clouds translate to multiplying impact on operations. Essentially, all the above challenges are multiplied. Enterprise automation is necessary to abstract away the specific cloud providers' integration points to allow for transportability of services between cloud platforms.
Self-Service. As various users within an organization may want access to cloud services, it's critical to provide a single point of entry that offers a consistent and controlled experience. However, every cloud platform offers a different entry point as well as unique rules and processes for using their technology. To centralize access and enable true self-service, administrators can assemble an enterprise orchestration solution that supports the delivery of reusable, object-oriented, and parameterized process flows. In doing so, users gain access to cloud services and business processes, while IT controls and maintains standards and compliance.
Cloud Consumption (IaaS). Among the most beneficial cloud uses is the ability to quickly spin up a server and gain extra computing power for specific business needs. The challenge many businesses face is keeping track of what they've requested and what is no longer needed. Without this oversight, organizations start to experience resource sprawl and unexpected costs. Enterprise automation solutions allow IT experts to define the standard lifecycle of infrastructure guaranteeing consistent consumption of cloud services to manage costs. 
Security, Governance and Compliance. Compliance is a never-ending priority with ever-changing regulations. With multiple cloud service providers and countless users of those services within an organization, the ability to assemble necessary information for an audit, such as logs, execution statistics and access rights, is a complex and time-consuming challenge. This process can take days or even weeks. Using enterprise automation, this entire process is simplified. Enterprise automation centralizes these routines, and records activities and outcomes of automation as well as granular role-based access controls providing the detailed records and traceability needed for compliance audits. 
Enterprise automation for multi-cloud success
Many organizations accept their cloud providers' automation capabilities as the de facto solution. It's easy to implement and is usually free or less expensive than a dedicated enterprise automation solution. While reliance on cloud providers' automation capabilities may be the easy choice, it will cost your business in the end. The fact is de-centralized automation introduces as many problems as it solves. To realize a successful multi-cloud strategy, organizations should consider enterprise automation. 
An enterprise automation solution can replace individual cloud providers' automation capabilities to provide more efficient and high-quality services. By centralizing visibility and control, enterprise automation more effectively addresses many of the challenges discussed above including comprehensive scheduling and service orchestration, self-service access with standardized workflows, and centralized audit, compliance and reporting. 
Automation is a critical component of a successful cloud strategy, and if managed correctly, can ensure top and bottom line growth. Using enterprise automation to automate cloud processing maintains a solid foundation for operational excellence, eliminates disconnected business processes, and enables a gradual transition to cloud.