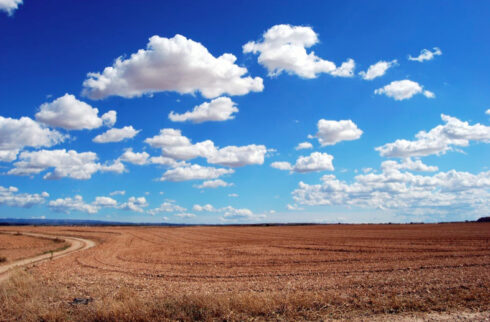 For IT operations teams, it's not so much that the rules have changed. The game has changed. 
It wasn't that long ago that teams were able to employ some proven, long-standing tools and approaches and be effective in their work. Now those legacy approaches may present an increasing liability with each passing day. 
In recent years, the environments IT operations teams are responsible for has seen dramatic shifts. The stove-piped, relatively static on-premises infrastructures of the past have been replaced by heterogeneous technologies with entirely different, and more complex, demands:
Now, workloads are running across numerous private clouds and multiple public cloud provider environments, service types, and domains. 
By some estimates, in 2022, 96% of enterprises will adopt container technologies, such as Apache Mesos, Docker, and Kubernetes. 
The reliance on technologies like virtualization, orchestration, automation, and converged infrastructure continues to expand—introducing spiraling dynamism and complexity. 
At the same time, legacy technologies remain critical to many data centers, and must continue to be monitored, tracked, and optimized. 
Legacy Approaches Don't Cut it in Modern Environments
For IT operations teams, these modern ecosystems have introduced significant challenges: 
Tool sprawl. To accommodate the expanding types of technologies and cloud services being used, teams have had to continue to add monitoring tools. Now, 80% of enterprises are running 10-20 IT infrastructure management tools. This tool proliferation leads to high cost, excessive administrative efforts, and operational complexity. 
Limited, siloed visibility. In spite of, and because of, the many tools deployed, teams still fundamentally lack the visibility they need. That's because the tools deployed provide narrow visibility of specific technologies and domains, not the complete ecosystems services rely upon. Teams only get partial visibility of their deep technology stacks and hybrid environments. 
Slow, inefficient triage. When issues arise, teams lack a unified view of the environment. Given this, disparate teams with different tools all need to be engaged in troubleshooting. 
Unpredictable operations and degraded service levels. Given all the obstacles and limitations above, teams can't track or optimize service levels. When performance issues and outages arise, teams invariably find out from end users and customers. Because it takes too long to determine the root cause of issues, it takes too long to address issues, which means downtime goes on too long. 
The Three Pillars of IT Infrastructure Management
To address their pressing challenges, teams need to leverage an advanced IT infrastructure management platform. This platform must be built upon the following three pillars:
#1: Unified hybrid infrastructure observability. To meet their imperatives, teams simply can't continue to invest in and maintain a complex set of point solutions. Now, it's absolutely imperative that teams can leverage a platform that offers a centralized, unified way to manage their traditional data center deployments and their entire modern IT ecosystem, including public and private cloud services, containers, virtualization, converged infrastructure, and more. To be practical, platforms must be able to aggregate and correlate thousands of data types, and provide a unified view to make sense of it all.
#2: Intelligent operations. Today's teams need platforms that enable them to work and respond smarter. To do so, they need to maximize operational efficiency, leveraging automated discovery, configuration, and deployment as new technologies are added. Plus, systems need to be in place to ensure monitoring is removed when inventory is taken offline or decommissioned. Teams need to be able to leverage current, intuitive dashboards and gain insights into trends so they can spot and preempt potential issues. They need platforms that minimize alert noise, and deliver the intelligent alarms that enable fast, efficient response when issues arise. 
#3: Scalability for enterprise complexity. To address imperatives for service levels and policy compliance, teams need IT infrastructure management capabilities that can efficiently, seamlessly scale. Platforms must offer easy integrations and extensions with flexible APIs and Software Development Kits to address the specific needs of your organization. In addition, it's vital that platforms offer support for multi-tenancy, so a single implementation can support a range of different customers and internal organizations.
To learn more about how you can address your quickly evolving IT infrastructure management imperatives, be sure to review our eBook, "Modern IT Infrastructure Management: 3 Pillars for Success."