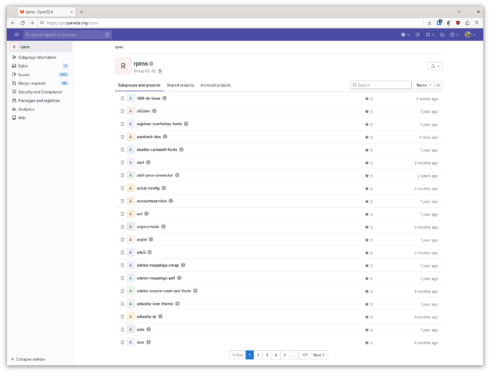 OpenELA, which stands for Open Enterprise Linux Association, is a new initiative to help keep Enterprise Linux downstream distributions available.
It was formed by CIQ, Oracle, and SUSE following Red Hat's recent announcements about the changes to Red Hat Enterprise Linux (RHEL). 
RELATED CONTENT: SUSE, CIQ, and Oracle form Open Enterprise Linux Association
OpenELA provides a consistent and secure upstream location for Enterprise Linux, enabling anyone downstream to create a distribution from it. 
"Our mission is to provide a secure, transparent, and reliable Enterprise Linux source that is globally available to all as a buildable base," the maintainers wrote on the project's website. 
The founding principles include independence and neutrality, transparency, collaboration, security, sustainability, and community governance.
In addition to acting as an upstream source, OpenELA also provides security errata data, compatibility guidelines for building distributions, a branding kit, and user and administration documentation. 
"The success of this project will enable anyone to create and distribute a downstream variant of Enterprise Linux built by and for the community with dedicated contributions from market leading vendors and joint collaboration with community contributors. Anyone and everyone will have transparent access throughout the Enterprise Linux lifecycle without limitations," the maintainers wrote.