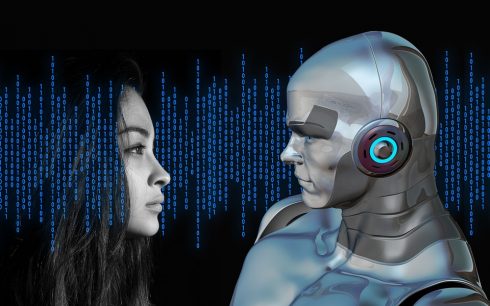 Due to ongoing improvements in artificial intelligence and machine learning technologies, we are on the cusp of an entirely new era in automation. Not only are software robots adept at performing routine, repetitive tasks on behalf of humans, but they are now capable of carrying out activities that rely on cognitive abilities, such as those requiring the use of judgment and emotion. One only needs to look at the cars we drive to recognize just how far automation technology has come.
Does this mean that there will be no place for humans in the future? The answer – at least for the foreseeable future – is a resounding no. That's because, despite the growing list of benefits, there are also a number of drawbacks to having a system that is entirely autonomous. That's where hybrid AI comes into play.
The concept behind hybrid AI is remarkably simple, even if the actual technologies and strategies driving it are incredibly complex. In basic terms, a hybrid model integrates humans throughout the automation process, but uses advanced technologies like deep learning and natural language processing to make automation systems even smarter.
AI needs humans
Beyond the hype, the truth is that artificial intelligence technology is simply not yet ready to replace humans – particularly when it comes to mission-critical applications. Take, for example, Tesla's autopilot feature. While the vehicle itself is equipped with the capability to drive on its own, the driver behind the wheel is still required to remain alert and attentive to ensure his or her safety. In other words, AI is capable of running unassisted, but when it comes to mission-critical functions, it still needs humans, not only to train it, but to make sure everything stays on track.
The truth is, when artificial intelligence gets things right, everything is peachy. But when it doesn't, the outcome can be disastrous – especially for larger organizations. And while modern AI may have some impressive cognitive capabilities, at the end of the day, it's still just as its name indicates: artificial. Keeping humans in the mix ensures that the nuances of communication are present and that the output is accurate and relevant.
Humans need AI
On the other side of the coin, humans can benefit tremendously from artificial intelligence technology. And with 37% of organizations having already implemented AI to some degree, it's clear that people and machines working side by side is becoming the norm rather than the exception. The reason being, artificial intelligence is like a force multiplier for human workers.
For example, data mining can be handled far faster and in much more massive volumes than any human being is capable of. Using AI, organizations can more effectively turn data into insights that can then be used to assist in human decision-making. This thereby drives innovation and competitive advantage.
Bringing it all together
As we progress toward a more automated future, a hybrid approach to integrating AI can help organizations figure out how to get from point A to point B with as little business disruption as possible. One way executives are handling the shift is to create automation centers of excellence (COE) that are dedicated to proliferating automation throughout the organization. Taking a structured approach like this helps to reduce confusion and limit friction.
Members of the COE are responsible for planning, ongoing testing and continuous oversight of the enterprise automation strategy. Typically, this group is made up of individuals who possess a mix of critical IT and business skills, such as developers, operations specialists and business analysts. Additionally, an entirely new role of automation engineer is being created to support the COE.
CIOs may choose to create their COEs with existing employees who are reskilled or newly hired team members. Regardless, COEs represent a strategic approach that is designed to drive adoption across the enterprise while delivering key results in support of company goals.
Ultimately, choosing a hybrid approach that includes a combination of humans and artificial intelligence, is simply the logical evolution of any disruptive technology. It safeguards against the risks of early-stage gaps and helps organizations get the most out of new solutions every step of the way. Done right, technology enables humans to focus on mission-critical applications while using AI to streamline operations and identify the best opportunities and strategies for ongoing organizational success.
AI is not an either/or proposition. It's up to each organization to determine the right mix of humans and technology that makes sense. As new capabilities and options emerge, that mix will inevitably evolve. And the IT leaders that fully embrace their increasingly strategic value will know how to create the balance that will continually optimize and elevate staff, technology and the entire future of work.