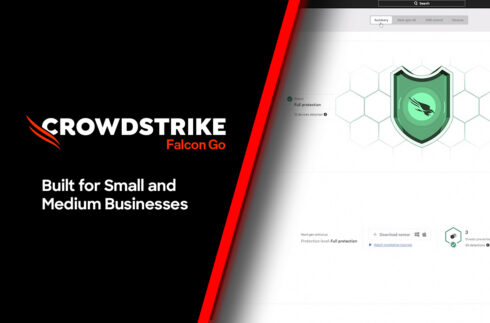 CrowdStrike unveiled a significant update for CrowdStrike Falcon Go, aimed at providing enhanced cybersecurity protection for small and medium businesses (SMBs). This release is designed to effectively combat ransomware attacks and prevent data breaches, offering improved security measures for organizations in this size category.
"Cyberattacks and ransomware should be words that no SMB should ever worry about, but the failure of traditional antivirus products put these companies at risk. The damages are often a company-ending event, encompassing business disruption, legal action and financial loss," said Daniel Bernard, chief business officer at CrowdStrike. "Current SMB cybersecurity offerings leave this vast market segment underserved and underprotected. Falcon Go is changing the game with AI-powered protection, a prosumer user experience and the outcome every business needs — stopping the breach."
The latest version of Falcon Go from CrowdStrike allows SMBs to concentrate on business growth by providing AI-native cybersecurity features that offer immediate deployment, easy device management, and verification of protection through a unified home screen. 
Falcon Go also includes measures to prevent data theft, offering full visibility and control over USB media to mitigate both accidental and intentional exfiltration of company data.
The CrowdStrike Falcon platform leverages real-time indicators of attack, threat intelligence, evolving adversary tradecraft and enriched telemetry from across the enterprise to deliver hyper-accurate detections, automated protection and remediation, elite threat hunting and prioritized observability of vulnerabilities.
The free trial of Falcon Go is available on the CrowdStrike website.