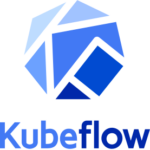 Cloud provider Civo launched a Kubeflow as a Service offering to reduce the time and resources it takes for developers to gain insights from ML algorithms. 
Only 53% of AI projects make it from prototype to production, according to Gartner research, and this is likely due to the vast and complex infrastructure required to support ML, which requires organizations to spend the majority of their time and resources dedicated to ML on setting up components such as process management tools, data verification, and machine resource management.
The new Kubeflow service can run infrastructure components such as process management tools, machine resource management, and data verification as an ML-managed service to help increase efficiency. 
"In reality, most developers have access to the tools already, they just want them to run more efficiently and not have to spend the majority of the time preparing the infrastructure and setting up tooling," said Josh Mesout, chief information officer at Civo. "Civo's open-source philosophy allows us to focus our efforts where they matter most, providing the right support for the ML tools most in demand whilst giving the end users a greater arsenal of tools at their disposal."
It's accessible to companies of all sizes and can be especially useful for small organizations that are often priced out of ML solutions, according to Civo.