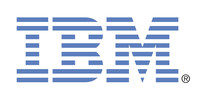 IBM expanded its zero trust strategy with new Secure Access Service Edge (SASE) services to help modernize network security. 
SASE is a new architecture model designed to address the requirements of organizations that are digitally transforming, adopting cloud and SaaS applications, and providing services to a hybrid workforce and customer base. 
The new service leverages a zero-trust approach to deliver SASE deployment, integration, and global managed security. 
IBM also announced an expanded alliance partnership with Zscaler to help deliver a fully managed transformation to a cloud-based SASE architecture, a key element of a zero-trust security posture, according to IBM. 
The new SASE approach can help users support key business drivers that include a hybrid workforce, seamless third-party access, merger & acquisition execution, and network transformation for the hybrid cloud, 5G, and IoT. 
"Traditional approaches to network security are not as viable in a digital world where users and applications are distributed. We're seeing this transformation happen right before our eyes as many organizations plan to operate in a hybrid model for the foreseeable future," said Mary O'Brien, the general manager of IBM Security. 
The SASE program offers:
Hybrid Workforce Access
Third-Party Access
Mergers and Acquisitions
Network Transformation
5G, Edge and IoT Protection and Support