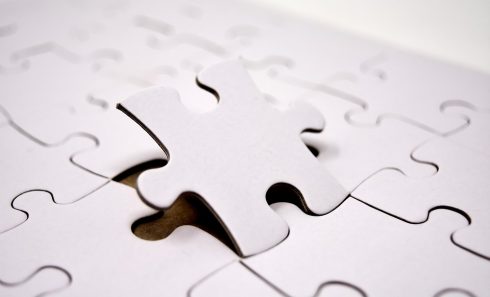 IT service management (ITSM) and IT asset management (ITAM) are often deployed in silos, each delivering value to their respective disciplines. However, their processes and data are interrelated. When ITSM and ITAM can be integrated, they offer a number of benefits that can help IT organizations reduce costs, improve efficiencies, and reduce downtime. Here are five reasons to use  ITSM with ITAM to help the enterprise IT organization work better.
No. 1: Empower users with asset-aware self-service
It's no secret that self-service meets everyone's needs: users are empowered to solve their problem and get on with their work, while the service desk saves time and money. In fact, research indicates organizations can save 50% of their ticket handling costs through self-service versus walk-up support. To enable IT service desks to address a common request through an automated self-service process – such as access to new software – consider integrating ITSM and ITAM processes.
The traditional process of granting a user access to a new application can take several days and, more often than not, involves the purchase of new software licenses. Unifying ITSM and ITAM can transform the software request process by reclaiming unused software and empowering the user with self-service capability.
When a user submits a software request, the system can check to see if unused licenses are available. If so, the license can be reclaimed, the application can be assigned to the user and, through endpoint management processes, automatically installed in compliance with entitlement. The ITSM solution documents and tracks the process, notifies the user, and closes the request.
The result: users get the software they need in a matter of minutes, and not only is the task offloaded from the service desk, but the organization is able to optimize costs by leveraging existing software licenses.
No. 2: Reduce the mean-time-to-resolve incidents
The information provided by asset management solutions enables IT service desks to make more informed decisions, which leads to faster and better incident resolution—and, in turn, happier users.
Consider a service request regarding a laptop that won't shut down or charge properly. With visibility into the device's asset record, the Service Desk can see that it's still under warranty. Rather than assign valuable resources to fix the laptop internally, the analyst now has the option to do a warranty replacement. The analyst can also check the asset repository for an available loaner or replacement laptop for the user. When the faulty laptop is returned, any software licenses associated with the device can be reclaimed for re-use by other users.
No. 3: Proactively manage assets 
Correlating asset information with incident and problem management provides organizations with valuable insight into device health and life cycles. Organizations can determine why certain devices regularly fail and take steps to reduce the risk and costs, while proactively maintaining devices to reduce the risk of costly downtime.
For instance, with visibility into problem data and associated device information, IT managers can determine which devices have the highest rate of failure and are no longer under warranty. They can then decide whether it's financially viable to continue fixing these devices or may decide to standardize on a different model as a replacement going forward.
On the other hand, equipped with this correlated asset and service information, an IT manager may find that there is hardware that still has value beyond its initial life cycle. Instead of running with the market standard of three-year hardware refresh cycles, the organization can initiate an extension to four years. This enables them to get more life out of their existing investments and increase the return on investment.
No. 4: Improve change management processes
Change management can be fraught with risk. However, when asset information is available as part of the change management process, changes become more effective and successful. This is due to the fact that teams have the information they need to identify and resolve potential risks before the changes are implemented. Emergency change requests also go smoother and faster.
For example, if a server running a business-critical application crashes, the incident response team can check the asset inventory to determine if a replacement server is readily available. When a replacement is found, the team can initiate an Emergency Change with complete information on the server, including its location, where it needs to go, and any software and add-ons it requires. Downtime is minimized due to the team's ability to quickly access a replacement server, as well as mitigate the risk of any missing components or configuration issues.
No. 5: Gain complete life cycle visibility 
In order to effectively manage IT assets, an organization needs full life cycle visibility of its hardware and software. However, given the fluidity and decentralized nature of the workforce, IT organizations can't afford the added burden of manually tracking a device's location, health, and performance. There is a better way. By using ITSM and ITAM together, IT organizations have complete life cycle visibility without cumbersome spreadsheets.
This enables organizations to perform real-time scans and reconcile user and location information. The IT organization can easily track performance data, issues, fixes, patch information, contracts, and licensing. This visibility helps ensure that software and hardware run optimally throughout their life cycle.
Conclusion 
Organizations are continually looking for ways to better serve the business while reducing costs. By unifying ITSM and ITAM, organizations have the information they need to make more informed decisions. As a result, users stay productive with self-service and faster incident resolution. And IT staff can focus on delivering value to the business through more strategic projects.