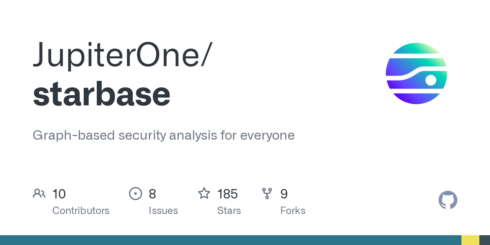 This week's ITOps Times open-source project of the week is Starbase, a tool that collects assets and relationships from services and systems including cloud infrastructure, SaaS applications, security controls, and more into an intuitive graph view backed by Neo4j.
The tool enables users to integrate Neo4j with JupiterOne open-source data ingestion plugins to manage their cyber asset environment, and gain security context for free.
Starbase connects the plugins of the JupiterOne CAASM platform with Neo4j to make it possible for security professionals to ingest graph representations of over 70 open-source integrations with the JupiterOne platform. It then helps organizations to understand their cyber asset attack surface and provides a better way to accelerate security in their blind spots. 
JupiterOne created the Starbase tool to help democratize graph-based security analysis and overall visibility into external services and systems. 
"True vulnerability and attack surface management lies in asset relationships, including direct and indirect ones. The graph-based relationship model for security is key to understanding blast radius and true risk. This open-source initiative is part of our company's broader mission to empower every organization to protect themselves, regardless of size or budget, because we believe security is a basic right," said Erkang Zheng, the founder and CEO at JupiterOne.