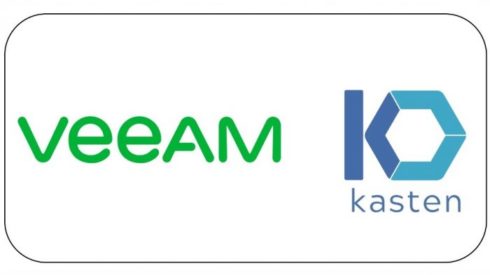 The backup solution provider for cloud data management has announced it is acquiring Kasten for approximately $150 million. Kasten is a provider of Kubernetes backup and disaster recovery solutions. Veeam hopes the acquisition will help strengthen its data protection services, and help businesses with future-ready architectures. 
The news comes after Veeam and Kasten's recent partnership on Kubernetes-native backup solutions.
Veeam wants to focus on Kubernetes solutions as more and more infrastructure and application modernization efforts are leveraging containers. Gatner predicts by 2022, 75% of enterprises will be running containers in production. 
"The enterprise landscape is shifting as applications rapidly transition from monoliths to containers and microservices," said Niraj Tolia, chief executive officer at Kasten. "With Kubernetes at the core of this infrastructural shift, Kasten's innovation in Kubernetes-native data management combined with Veeam's expertise in Backup, both on-premises and in multi-cloud environments, will significantly advance the state of modern data management. Veeam's success has been a beacon of inspiration for the Kasten team and we are very excited to join forces with a company where there is so much philosophical alignment."
Kasten tackles apps as the data management operational unit, is built specifically for cloud-native environments, designed to run on any public or private cloud; and is database ware. 
As part of the acquisition, Veeam will integrate Kasten into its cloud data management platform and provide data protection and data management for enterprises. Kasten will operate as a separate business unit within Veeam. The Kasten K10 platform will continue to be available independently, but it will also be integrated into Veeam's backup and replication offering. 
Veeam will also continue to support Kasten's open-source projects Kanister and kopia. Kanister aims to extend data management tasks in Kubernetes. Kopia is a tool for managing backups. 
"With the acquisition of our partner Kasten, we are taking a very important next step to accommodate our customers' shift to container adoption in order to protect Kubernetes-native workloads on-premises and across multi-cloud environments. This significant milestone strengthens Veeam's commitment to continue to deliver the industry's leading Cloud Data Management platform that will support data protection for container-based applications built in Kubernetes environments," said Danny Allan, chief technology officer and senior vice president of product strategy at Veeam. 
More information about the acquisition is available here.