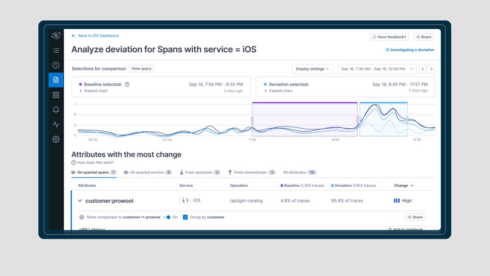 ServiceNow, the SaaS cloud and computing software company, today announced LightStep Notebooks in order to deliver unified, comprehensive analysis across applications and infrastructure.
This release allows developers to analyze data through visualizations while creating a structured view of the investigation steps as well as a path to resolution. LightStep Notebooks also enables SREs and developers to resolve incidents quickly and prevent recurrence.
With the use of LightStep Notebooks' analysis engine, Change Intelligence, any developer, operator, or SRE can understand changes in their services health and underlying infrastructure. This works to simplify investigating incidents, collaborating across teams, or documenting learning to share with the rest of the organization.
Read more about the release in the original post on SD Times.