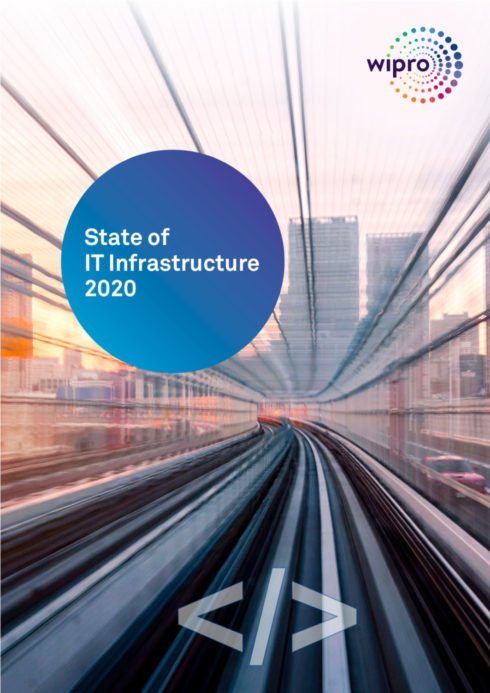 A majority of organizations are looking to align IT infrastructure to business outcomes in order to be more successful, but that goal is presenting many challenges along the way. A recent report from IT company Wipro revealed 75% of organizations need to upgrade their old and outdated infrastructure. 
Additionally, the average age of hardware within IT states is slightly more than five years, meaning infrastructure is not able to leverage AI, AR, VR, ML, IoT, 5G and automation. 
"IT infrastructure, which largely existed to support business, now has the opportunity to play a critical role. It can improve user experience, accelerate development, help meet regulatory requirements with greater confidence, extract more value from investments and directly add to the bottom line of businesses," the State of IT Infrastructure 2020 report stated. 
The report looked at top IT infrastructure challenges, the state of cloud infrastructure and how the COVID-19 pandemic will continue to impact IT infrastructure trends. 
According to the report, as more aspects of business become digital, companies can expect even bigger challenges such as security, compliance and creating enterprise infrastructure for digital business.
To prepare their workforce to tackle some of these challenges, 81% of organizations stated they are reskilling employees. 
Other findings revealed 24% of organizations don't have a single cloud provider; 16% are operating live IoT-based solutions; 6% have AIOps centric to their operations; and 39% have explored crowdsourcing, but don't find it relevant for IT operations.
Looking at the impact COVID-19 is having on IT infrastructure trends, the report predicts customers will start to realign priorities, buying preferences and patterns. There will also be a shift in channels such as short-term and long-term constraints on travel and more digital channels for interactions. 
"The report should be a timely guide for leaders to navigate the pandemic. A range of new technologies like Internet of Things, Augmented Reality, Virtual Reality, Blockchain are on course to be fully exploited by digital businesses. By leveraging Multi-cloud, Edge, Software-Defined Infrastructure, Artificial Intelligence, Automation, we will be able to realize the full potential of these new technologies and present a truly 'invisible infrastructure' to applications," said Kiran Desai, senior vice president and global head of cloud and infrastructure services at Wipro.