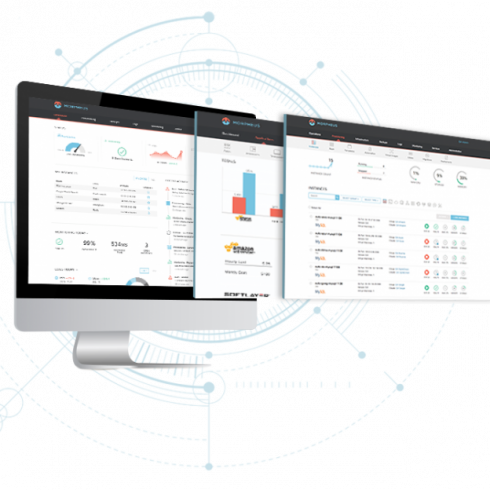 Morpheus Data has updated its cloud management platform with a new unified multi-cloud and container management platform. According to the company, this will help users easily build, manage and utilize Kubernetes clusters, simplify management of hybrid-cloud Kubernetes, and reduce risk and costs. 
The platform includes the Morpheus Kubernetes Service, ability to access public cloud Kubernetes services, and out-of-the-box integration with Ansible and Ansible Tower. 
"The rise of containers is largely due to the desire of software developers to move faster but unfortunately, like the move to cloud, IT teams are finding the shift from VMs to Containers to be operationally challenging. For example, 70% of enterprises report that shadow Kubernetes clusters are causing compliance and security issues," the company wrote in its announcement. "With this update, enterprises can standardize and automate the provisioning of application stacks on bare metal servers, virtual machines, or Kubernetes clusters no matter where those resources are located. This provides simplicity for those modernizing large complex application portfolios and eliminates the limitations of cloud and container automation tools which are specifically tied to a single hypervisor or operating system."
OpsRamp launches partner program for cloud infrastructure management
OpsRamp wants to bring more expertise to monitoring and managing hybrid and multi-cloud infrastructures with the announcement of its new partner program. The program will include sales and technical training, marketing, demand generation, selling resources and go-to-market support.
According to a recent survey from the company, partner programs help drive margins, incentives, product competitiveness, sales opportunity support and sales training. 
Other benefits of the program will include partner education, increase co-marketing and increased operational support.
"A critical mass of large enterprises are in the midst of digital transformation and need a platform that can discover, monitor and optimize hybrid, multi-cloud, and cloud native infrastructure. This program allows partners to capture this momentum and quickly deliver value for their customers,"  said Mike Munoz, chief revenue officer for OpsRamp.
Elastic Cloud Enterprise 2.3 features role-based access control
According to Elastic, role-based access control (RBAC) has been one of the most anticipated features of Elastic Cloud Enterprise. The latest release introduces four pre-configured roles: 
Platform admin with full permissions to manage all assets and deployments
Platform view with read-only permissions
Deployment admin with the ability to create and manage deployments
Deployment viewer with read-only permissions to existing deployments 
According to the company, this is just the first in many plans to bring more granularity to access control and privileges. 
Other features of the release include Elasticsearch head dumps, advanced deployment activity pane and a deployment REST API payload example. 
Amazon announces resource optimization recommendations
AWS will now generate Amazon EC2 resource recommendations to help users identify cost efficiency opportunities. The recommendations will be available in the AWS Cost Management suite and will enable users to see ideal configurations based on past usage as well as identify any idle or under-used instances. 
"When an idle instance is detected, AWS generates a termination recommendation. When an underutilized instance is identified, AWS simulates covering that usage with a smaller instance within the same family. If bundling several smaller instance sizes within the same family could provide savings, AWS shows three rightsizing options. The AWS Recommendation shows a single step down in size to be conservative," Erin Carlson, product marketing manager for AWS, wrote in a post.