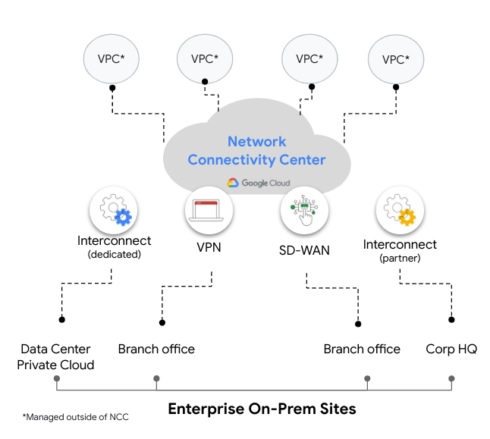 Google has announced the Network Connectivity Center to simplify on-premise and cloud networking. The new center is designed to provide planet-scale network management, tackling complex networks and connectivity needs. 
"As you shift to a cloud-first strategy, you have to manage the complexity of connecting resources across on-prem locations and the cloud to ensure access to all workloads from anywhere. This often means network teams have to configure and manage multiple networks while delivering consistent access, policies, and services across global cloud regions. To offer networking services everywhere, you need a simple programmatic model that seamlessly spans the cloud, on-prem data centers, and branch locations," Rohith Ramkumar, product manager for Google cloud networking, wrote in a post. 
The new solution features:
Single connectivity model to connect and manage VPNs, interconnects and SD-WANs
Flexible cloud connectivity that enables users to leverage new and existing partners, dedicated interconnects, cloud VPN connections and third-party routers to transfer data
VPN-based multi cloud connectivity to give users the choice to create, connect and consume resources across multiple clouds.
Third-party router/SD-WAN integration that provides a simple and reliable way to get connected on-demand. 
Real-time visibility into the global network to monitor, visualize and troubleshoot the network.