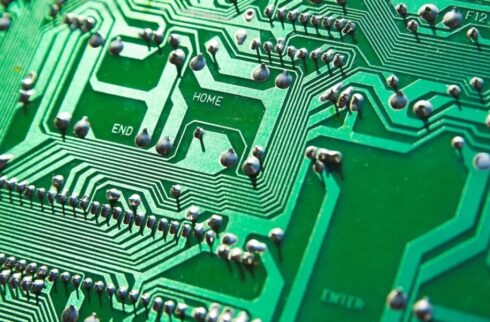 If you're an IT administrator, or running a service desk, no doubt you've tired of fielding requests for new laptops or other devices and having to remind your colleagues there is a global chip shortage that has basically thrown the electronic goods supply chain completely out of whack. With shortages projected to continue through at least 2023, IT teams are looking for craftier ways in which to deliver a satisfying end user computing (EUC) experience, using the resources they have. The shortages also present an opportunity to re-examine both procurement strategies and other influences that have governed hardware investment decisions for decades.
IT teams can't solve this chip crisis but there are ways in which they can help to alleviate the impact of shortages while at the same time minimizing any impact on productivity. Five strategies to consider are:
Further Embrace DaaS. Over the next seven years adoption of Desktop-as-a-Service is expected to increase by a CAGR of 19.1%. While 5G, the Internet of Things (IoT), and AI are certainly driving growth, the hidden gem in this is the ability to become less hardware/chip reliant. IT can use DaaS to spin up desktops and applications in the cloud and provide a secure desktop computing environment without having to wait in line for more hardware. Similarly, VDI is estimated to grow by a CAGR of 16.1% from 2021-2025. Both DaaS and VDI help provide a secure compute environment for the legions of remote workers allowing datacenter compute power for processing, allowing older devices to simply be used as a access terminal. VDI and DaaS also saves operational costs and improves security by having all desktops, applications and and data centralized.
Stop Windows Co-Dependency. The chip shortage is great motivation for breaking the 25-year cycle of Windows hardware dependency when IT organizations move Windows to the cloud. For many years, new versions of Windows have driven new PC hardware acquisition. One latest example is the TPM 2.0 security chip for Windows 11 – mandating another hardware purchase. While this security feature is a welcome addition, (who doesn't want improved security?), many have started to ask the question about existing hardware not being able to run Windows 11 – especially important in light of the chip shortage and increased attention to sustainability. By moving Windows to cloud, or by migrating applications to SaaS business and productivity applications are no longer tied to the operating system, which in turn means that the OS no longer needs to be tied to the hardware.

Extend Hardware Life. If IT teams shift their thinking from deploying Windows at edge then it is possible to extend the life of a PC or laptop by 2-5 years. By using a leaner, less resource-intensive endpoint OS (think Linux) that can sit on any compatible x86-64 device and can securely provide access to cloud-delivered applications – IT can upgrade the EUC environment without having to buy new hardware and the related chip sets now in short supply.
Listen First. Until a few years ago, employees were most likely accustomed to getting new devices or laptops every three or four years after putting in the usual requisition requests. It's good practice now to get to the heart of why users may feel they need new hardware, considering the current supply issues. Listen first, then craft a workaround plan, budget permitting, that can use endpoint software and/or cloud computing to give end users the enhanced tools they need. This approach may also help prevent 'shadow IT' and rogue devices from entering the network, particularly as "off network" workers (e.g., work-from-home, remote) may otherwise decide to try their own ideas to upgrade their devices. Many tools exist in the EUC market today that can help with Digital employee experience and help understand the performance of employee and endpoint. Organizations should consider utilizing tools that can measure endpoint metrics, such as Lakeside, Liquidware, ControlUp, Login VSI, EG Innovations and more. 
Rethink Procurement. In today's environment, there's no such thing as an impulse buy when it comes to hardware and related chips. Start by examining your end-users' computing needs and developing a procurement plan that projects several quarters up to a year ahead. Then have your purchasing teams get a reality check with your suppliers to determine which PCs/laptops, for example, stand a better chance of being available in your desired timeframe. More than likely, less customization will increase chances of timely delivery. It's a sellers' market now. The better your relationship with your suppliers, the less headaches you will have in meeting your procurement schedules. 
Since supply and demand are out of sync, prices inevitably are going up, with projections of a 10% or more increase. Prices are not expected to begin to stabilize until mid-2022. IT can look at downgrading processors and capacity to save costs, with the caveat the device still needs to be beneficial to the user for at least three years.
Combat Short-Term but think Long-Term
The global chip shortage has been a wakeup call not only for IT but the general consumer. It's a time when an employer may tell you it will be months before you can get a new device, while at home you've also been waiting months for a new refrigerator. In the EUC environment, the long-term answer must be ways in which organizations can continue to free themselves from the costly and disruptive hardware procurement cycle. 
The solution lies in more strategic use of OS-powered endpoints that can deliver, via the cloud and virtualization, all the compute power a user needs to be secure, satisfied, and productive. It also lies in moving Windows to the cloud to eliminate more hardware costs, and in taking a tougher look at procurement, knowing it will be several years before supply and demand balance out.