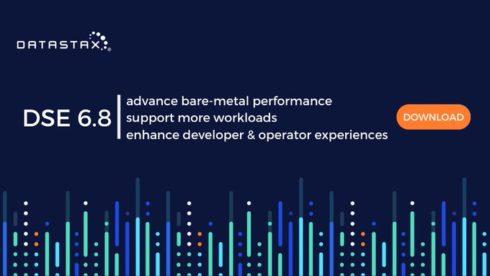 DataStax has announced the latest release of DataStax Enterprise. According to the company, version 6.8 is the most powerful version to date. New features include advanced bare-metal performance, support for more workloads and improved experience for working with Kubernetes. 
"DataStax Enterprise 6.8 has made significant advancements in performance, ops management, and Cassandra workloads, but most importantly it adds a Kubernetes operator. This will help enterprises succeed with mission-critical, cloud-native deployments irrespective of the scale, infrastructure, or data model requirements," said Ed Anuff, chief product officer at DataStax. "DataStax Enterprise has been hardened by hundreds of enterprises over the last decade and 6.8 will prove why it continues to be the scale-out NoSQL database of choice."
The new Kubernetes operator provides integration between API management and Kubernetes tools to help users start, stop, recover, scale and back up DSE nodes through Kubernetes, DataStax explained. 
Version 6.8 also includes a new optimization feature designed to reduce the time it takes Cassandra to scale-out during peak periods of demand; and graph data models are now implemented as native Cassandra data models. According to the company, this provides a 10x performance improvement. 
Other features include improvements to NoeSync to help validate new data; Guardrails for automated protection of clusters; and DataStax Desktop, a cross-platform container-based tool for exploration of DataStax Enterprise 6.8.