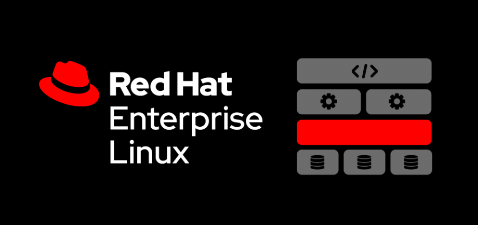 Red Hat announced the general availability of Red Hat Enterprise Linux 9.2 and the availability of Red Hat Enterprise Linux 8.8 in the near future. 
The releases are aimed at furthering Red Hat's efforts to simplify and streamline complex Linux platform tasks across the hybrid cloud and to help IT teams better overcome staffing and skill shortages. 
"With Linux forming the foundation for increasingly complex operations across the hybrid cloud, it's vital that IT organizations be able to extend operations without having to also add new skills or resources," said Gunnar Hellekson, vice president and general manager, Red Hat Enterprise Linux at Red Hat. "The latest versions of the world's leading enterprise Linux platform bring greater automation to help IT teams extend their reach across the hybrid cloud while at the same time making it easier to embrace innovation, whether containers or new hardware architectures."
The capabilities of system roles in Red Hat Enterprise Linux 9.2 and 8.8 are being enhanced, allowing for greater consistency and efficiency in automating common administrative tasks at scale. 
This is achieved through Red Hat Enterprise Linux-specific Ansible content that makes it easy to configure and deploy common Linux roles such as Microsoft SQL Server and virtual private networks (VPNs) with basic Linux knowledge. System roles also contribute to the future-proofing of deployments by making upgrades less disruptive due to their automated nature, making it simpler to reconfigure any of these functions.
The addition of Red Hat Enterprise Linux system role for Podman enables administrators to automate configurations that fit their specific requirements including the ability to deploy pre-integrated, production-ready container workloads across Red Hat Enterprise Linux hosts.
System role updates also include expanded capabilities around Microsoft SQL Server and Microsoft Active Directory including the automation of SQL Server/Active Directory authentication, Always-On availability group support, and support for SQL Server 2022.

In the new versions, the image builder which can simplify the creation of standardized operating images from public clouds to the edge, now includes organizational-specific security policies in created images, such as those defined by a given OpenSCAP security profile or for more securely provisioning edge devices.
The image builder also now supports the creation of Red Hat Enterprise Linux blueprints, both inside and outside of the data center to provide a framework for specific, standardized operating system images, which can then be consumed by image builder as a specification. 
In addition, Red Hat Enterprise Linux web console helps further drive IT security and compliance policy enforcement across the hybrid cloud and includes the ability to configure automatic encrypted disk unlocking on root filesystems using network-bound disk encryption (NBDE).
The latest versions of Red Hat Enterprise Linux add support for 64k page sizes for Arm architecture.
Additional details on the releases are available here.