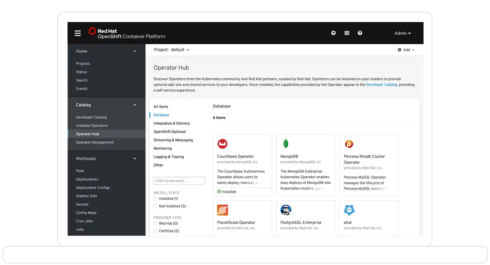 Red Hat announced the latest version of its enterprise Kubernetes platform, Red Hat OpenShift 4.2. The new version is designed to provide new client tools and local development capabilities, and includes the company's service mesh, serverless and pipeline solutions. 
"More and more organizations across industries and around the world trust Red Hat OpenShift to run their most critical business applications. We continue to prioritize making the next generation of enterprise open source technologies like Kubernetes even more accessible to developers while also keeping administrator priorities in balance. With these goals in mind, OpenShift 4.2 delivers on features to help customers accelerate application development and delivery," said Ashesh Badani, senior vice president of cloud platforms at Red Hat. 
Red Hat OpenShift Service Mesh is designed for developing, deploying and managing microservices-based apps. Red Hat OpenShift Serverless is an event-driven infrastructure solution for scaling up or down on-demand. Red Hat OpenShift Pipelines runs CI/CD pipelines as its own container in order to scale independently. 
In addition, the release features Red Hat CodeReady Container, a pre-built OpenShift environment that ties together container development tools with a local cluster. 
Other features include:
Simplified, automated and faster installations of OpenShift Container Platform
Migration tooling to update from OpenShift 3 to 4 
Container Storage Interface drivers to enable third party storage provides to plug into the Kubernetes ecosystem.