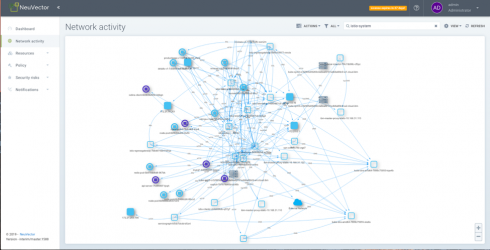 Container network security provider NeuVector is giving users a new layer of security for service meshes. The company announced integration for the service meshes Istio and Linkerd, designed to expand security capabilities to production Kubernetes deployments.
The new integration was developed in collaboration with IBM Cloud and the Istio open-source development team. According to the company, it will provide network visibility and threat detection capabilities as well as app container protection at run-time.
"Istio and Linkerd2 have proven to be incredibly powerful and scalable service mesh technologies, and we're proud to release this integration to provide DevOps and security teams with even more container network visibility and security," said Gary Duan, CTO of NeuVector. "Organizations leveraging any service mesh in production Kubernetes deployments can now rest assured that their environments are secure, and that attacks on these environments will be recognized and defeated."
With the new integration. Istio and Linkerd2 will provide routing and authentication of container-to-container connections as well as encryption between them, while NeuVector will enable packet inspection before encryption begins, the company explained. The integration also extends security coverage of the service meshes protocols for HTTP and gRPC services.