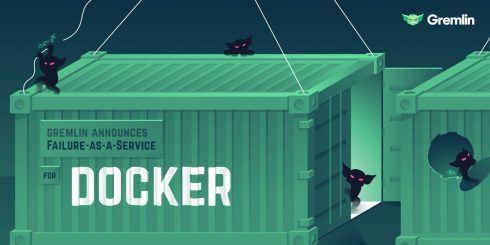 Failure-as-a-Service platform provider Gremlin wants to make containerized infrastructure more resilient with the addition of new features. The company announced Container Discovery and Multiple Attacks features.
Container Discovery enables DevOps teams to automatically identify Docker containers. Multiple Attacks enables users to simulate real-work outages.

"The concept of purposefully injecting failure into systems is still new for many companies, but chaos engineering has been practiced at places like Netflix and Amazon for over a decade," said Matthew Fornaciari, CTO and co-founder of Gremlin. "We like to use the vaccine analogy: injecting small amounts of harm can build immunity that proactively avoids disasters. With today's updates to the Gremlin platform, DevOps teams will be able to drastically improve the reliability of Docker in production."
Gremlin's Failure-as-a-Service platform is designed to find problems before they happen. It features proactive chaos experiments to ensure systems and withstand failure, precise failure testing, security audits, and the ability to work on hosts or containers.
In addition, Gremlin features an API to control and automate the service as well as a CLI for management.