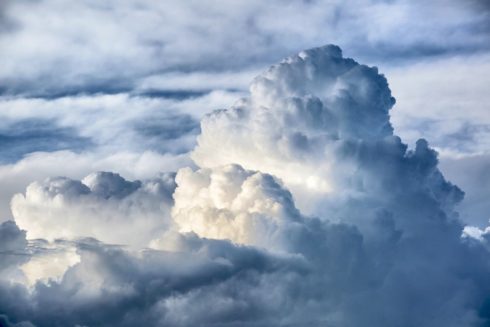 The cloud has reached new heights, and organizations are looking to maximize the benefits without emptying their wallets. The research firm Gartner predicts that IT spending will grow 3.7% in 2020, and the growth will be driven by the cloud. Additionally, the firm sees public cloud revenue growing by 17% in the next year.
"At this point, cloud adoption is mainstream," said Sid Nag, research vice president at Gartner. "The expectations of the outcomes associated with cloud investments therefore are also higher. Adoption of next-generation solutions are almost always 'cloud-enhanced' solutions, meaning they build on the strengths of a cloud platform to deliver digital business capabilities."
RELATED CONTENT: Getting the most out of your cloud data warehouse
A recent report from IT management software provider Flexera found cloud spending has surpassed on-premises software spending, with 22% of respondents spending for  on-premises software and 25% spending on cloud. Additionally, as these companies move to the cloud, 65% plan to reduce the number of data centers and more than 80% plan to increase SaaS, IaaS and PaaS spending in the next year as well as increase the use of cloud-focused vendors such as AWS and Microsoft. Cloud providers are also making it even easier to move to the cloud with new cloud migration solutions and assistance programs.
"People's cloud maturity has increased and they can handle this. They know how to do cloud, not necessarily for every application or workload, but for the ones that are appropriate they are now shifting to move more quickly. Also the cloud providers have provided more and more capabilities over time, more services, certifications, security capabilities and that increases the confidence to meet the needs of a diverse workloads," said Kim Weins, vice president of cloud strategy at Flexera.
The problem, however, is that many companies don't know where to start their cloud investments, and that is resulting in lost opportunities. AI-driven continuous optimization for cloud apps provider Opsani revealed enterprises are overspending in the cloud by millions due to inefficiencies with apps and runtime environments. The company has found 69% of respondents regularly overspend by 25% or more, and that the overspending increases as services gain traction.
"Modern enterprises are using the cloud to reduce the costs of operating data centers, scale exponentially, bring value-added services online faster and more efficiently, and enjoy the flexibility of using resources as needed," said Ross Schibler, co-founder and CEO of Opsani. "But, operating in the cloud comes with costs that, if not managed continuously, can climb fast due to overprovisioning and a lack of visibility into how live applications are affected by the CI/CD toolchain. Even small changes to live code disrupt tuned applications that lead to weak performance and higher costs."
When looking at how to optimize cloud spending for the new year, Flexera's Weins recommends optimizing the budget right from the beginning . "If you don't think about optimization, it will definitely cost you more. If you run something 24/7 on the same overprovisioned resources that you have in the data center, you are going to pay more money from that," she said.
From the beginning, enterprises should "right size" their infrastructure, even if they plan a lift and shift. This will help users discover what they have, how it is running and how well utilized it is, according to Weins.
Mary Stanhope, senior vice president of product at Unitas Global, a cloud management solution provider, also stressed the importance of evaluating the cloud and application rationalization upfront. "You need to really take into account not just what apps you are using within an organization or within a group in the organization that need to be kept, moved to the cloud or mothballed and put away — and using that same application rationalization to include the cloud piece. So making sure there is going to be a lot of focus on that in the next year, and driving how to best use the public cloud."
Then you can think about some of the other cloud benefits such as on-demand services, according to Weins. In the cloud, you don't have to pay for services you aren't using. Weins suggested shutting down workloads at night, making sure idle and unused resources are shut off and implementing automation tools to help with all that because it is a fast-changing environment — impossible to continuously scan environments to fix it, right-size it and optimize it as you go manually.
Weins also warns organizations about discounting. She explained that traditional enterprise discounts in the on-premises world are different from cloud agreements. Organizations won't get a higher discount if they spend more, but they will be able to save from an optimization commitment discount such as reserved instances. However, some of those reserved instances can hurt an organization from saving money in other ways. "For example, if I commit to my whole footprint and I realize it is oversized and I downsize it, or right-size it, I am still playing at that commitment. You need to be very thoughtful about your strategy and about what are the elements and areas where you can optimize, which ones are you going to focus on this year and how does that impact you commitment discount that you are going to pursue from the various cloud providers," said Weins.
In terms of what organizations are spending on the most in the cloud, compute is by far the biggest area, according to Weins, but there is a shift to other services such as serverless, managed container as a service, and new architectures to make applications more efficient.
Unitas' Stanhope added that as new technologies continue to emerge,  the cloud will also continue to evolve, and organizations will need to revisit their cloud investments multiple times throughout the year. For instance, organizations need to constantly evaluate how they are using the cloud and ways to keep improving it. Stanhope explained that you can look for redundancies and duplications to bring them together as well as implement a trusted advisory who can help with the constant improvement. In terms of evaluation, she also suggested to look at the users, what they are doing, and the data, where it is being stored, backed up and used, and then which processes should be applied to help with all of that.
"Whether companies are moving to the cloud or moved to the cloud, they should constantly be working on and figuring out how to leverage experts to best understand which of all the new technologies that are coming out really apply to them," she said.