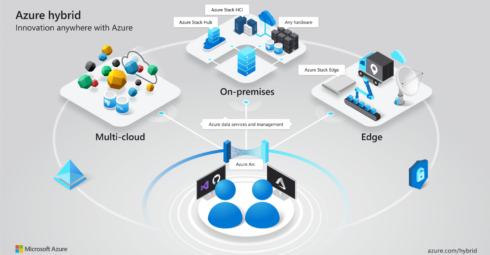 Microsoft added new innovations to Azure Arc, a set of technologies that extends Azure management and services to any infrastructure, including on-premises, multicloud, or at the edge. 
Users now have access to Azure Machine Learning, which enables data scientists and developers to build, deploy and manage machine learning (ML) models. Customers can train ML models where the data lives using their existing infrastructure investments to improve security and better meet compliance requirements. Customers can now deploy it to any Kubernetes cluster. 
Microsoft also announced that Azure Arc enabled Kubernetes is now generally available, following its fall 2020 preview release. 
"Right from the Azure portal, customers can deploy a common set of Kubernetes configurations to their clusters wherever they are, consistently and at scale. Azure Arc also enables developers to centrally code and deploy cloud-native applications securely to any Kubernetes cluster using GitOps," Arpan Shah, the general manager of Microsoft Azure wrote in a blog post. 
To improve compliance with any cloud native computing foundation (CNCF) conformant Kubernetes distribution, Microsoft collaborated with VMware Tanzu and Nutanix Karbon, which join Red Hat OpenShift, Canonical's Charmed Kubernetes, and Rancher Kubernetes Engine (RKE) to test and validate their implementations with Azure Arc.
The new release also includes Azure Stack HCI, which provides a performant and cost-effective hyperconverged infrastructure solution that can be managed right from Azure. Customers can run Azure services and cloud-native applications on Azure Kubernetes Service (AKS) on Azure Stack HCI, according to Shah.