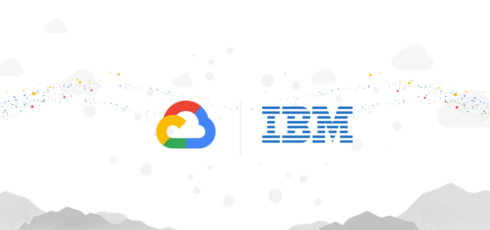 Google Cloud has announced users can now run IBM Power Systems as a service on its cloud. According to Google, IBM Power Systems is a crucial tool for organizations deploying a hybrid cloud strategy. The solution features the ability to support mission critical workloads, integrated billing in Google Cloud, private API access, integrated customer support, and a new management console for deploying quickly. 
"Enterprises looking to the cloud to modernize their existing infrastructure and streamline their business processes have many options. At one end of the spectrum, some organizations are replatforming entire legacy systems to adopt the cloud. Many others, however, want to continue leveraging their existing infrastructure while still benefiting from the cloud's flexible consumption model, scalability, and new advancements in areas like artificial intelligence, machine learning, and analytics," Kevin Ichhpurani, corporate vice president of global ecosystem at Google Cloud, wrote in a blog post. 
Instana adds support for CRI-O
The company will provide support and monitoring for CRI-O Kubernetes runtime containers as well as applications that run on the infrastructure. This is the first time the company is adding CRI-O specific information into its orchestration, container and app monitoring environments. 
"Instana is committed to providing the broadest and deepest application performance management solution for Kubernetes-orchestrated applications," said Chris Farrell, director of technical marketing at Instana. "The addition of support for CRI-O as a Kubernetes run-time gives our customers maximum flexibility to select their favorite orchestration engine and run-time containers."
Equinix announces acquisition of bare metal solution provider Packet
According to Equinix, the acquisition will strengthen its ability to deploy hybrid multi cloud architectures on Platform Equinix and provide greater value. The company will leverage Packet's bare metal services to deploy digital infrastructure on demand and help users connect and integrate the necessary components for their business. The acquisition is expected to close by the first quarter of this year. 
"We believe in customer choice and strongly support customers selecting the right computing environment that meet their enterprise needs. The addition of Packet bare metal will enable Equinix to deliver even more customer choice, accelerating their digital transformations while connecting workloads seamlessly from on-prem to cloud using technologies such as Google Anthos," said Kevin Ichhpurani, corporate vice president of global ecosystem at Google Cloud. 
Containuous raises $10 million for its networking solution
The cloud-native networking company aims to expand its management platform and simplify the pathway for microservices networking. In addition, the funding will be used to increase engineering and product teams as well as accelerate product development. 
The Series A round of funding was led by Balderton Capital, with participation from previous investors Elaia and 360 Capital Partners. 
"By taking the pain out of network management, we empower application and engineering teams to focus on software development," said Emile Vauge, CEO and founder, Containous. "With Containous, users are free to build, iterate, and ship their applications rather than wasting valuable cycles on networking and infrastructure. We want development teams to view networking as a commodity, because that's what it really should be."