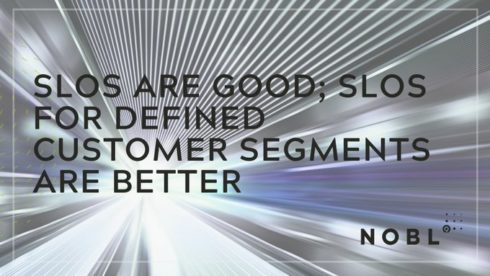 Nobl9 announced the public beta of its service level objective (SLO) platform for site reliability engineers. It aims to transform reliability metrics into actionable business KPIs. In addition, it works with Datadog and New Relic to collect critical metrics. 
"Every company—and especially companies who deliver software—must make wise resource allocation decisions and balance tradeoffs between speed and reliability," said Marcin Kurc, co-founder and CEO of Nobl9. "The companies who do this well gain a clear upperhand in the marketplace. Nobl9 is dedicated to helping software companies use the SLO approach to make smart decisions that deliver real business impact. We do this by providing data-driven insights into the customer experience. Our platform helps business executives and the teams building and running applications find that 'sweet spot' that simultaneously maximizes customer happiness and business results."
Pulumi series B led by NEA
Pulumi announced a $37.5 million series B round of funding, bringing its total amount of funding raised to $57.5 million. The company will use the funding to accelerate its cloud engineering research and development as well as expand its infrastructure as code platform. 
"Three years ago, we set out on a bold mission to empower developers and infrastructure teams to make the most out of the modern cloud," said Pulumi Founder and CEO Joe Duffy. "The market transformation and success we've seen in that time has blown us away and I'm incredibly proud of the team and product we've built."
Wipro and IBM expand hybrid cloud practice
Wipro and IBM are teaming up to expand the IBM Hybrid Cloud Practice in an effort to help customers modernize digital operations.
The practice includes BoundryLess Enterprise for hybrid cloud management, and ModernizR for cloud migration.
"Wipro empowers customers across industries to re-imagine their cloud journey with its business-first strategy and industrialized solutions approach. We believe the future will be driven by hybrid cloud hence, the expansion of IBM Hybrid cloud practice is intrinsic to our strategy. It will strengthen our relationship with IBM and help accelerate our client's transformation journey across hybrid cloud environments," said Bhanumurthy B.M, president and COO of Wipro.