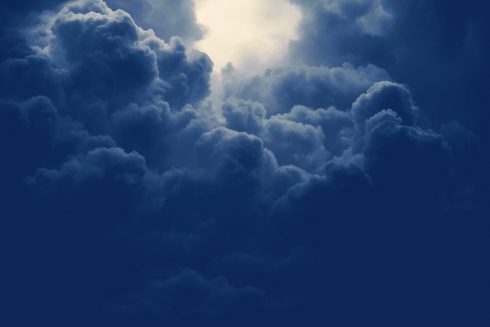 IBM is extending its partnership with ServiceNow to help enterprises easily manage IT resources in multi-cloud environments.
As part of the announcement, IBM's Multicloud Management Platform be extended with ServiceNow's IT Service Management and IT Operations Management solutions. The company's IBM Multicloud Manager will also be provided to address Kubernetes apps for multi-cloud environments.
This is just one step in IBM's hybrid cloud strategy. The company recently announced it would be acquiring the open-source company Red Hat to promote and provide an open approach for the hybrid cloud.
"IBM is making bold moves to lead in enterprise hybrid cloud and is putting in place an innovation ecosystem comprising some of the biggest names in technology," said Philip Guido, IBM General Manger of Infrastructure Services for Global Technology Services. "With this partnership with ServiceNow, we are further advancing our respective strategies for multi-cloud computing and helping enterprises to unlock the full value of their IT investments."
According to IBM, other benefits of this partnership will include: visibility into multi-cloud operations, ability to move multi-cloud operations form a reactive team to a more intelligent one; and the ability to manage heterogeneous cloud environments faster.
"As a strategic digital transformation partner to leading companies around the world, ServiceNow delivers digital workflows that create great experiences and unlock productivity," said Pablo Stern, vice president and general manager for IT Operations Management at ServiceNow. "The combination of our world-class IT Service Management and IT Operations Management, with IBM's innovative solutions for hybrid cloud is transforming how people work."
In addition, IBM also announced new hybrid, multi-cloud capabilities available in IBM Cloud Migration Factory. The capabilities include automation tools for reducing the time i takes to move and modernize infrastructure, data, apps and workflows, the company explained.
"Most companies today are in the early phases of their cloud journey. As companies look to innovate business models and processes in the next phase of their journey, they need an open approach to developing, running and deploying applications in a multicloud environment," the company wrote in an announcement.
The new capabilities also include new automated discovery tools, AI capabilities, accelerates, and deep insight algorithms for improving planning and reducing risks.
"Migration to cloud and the transformation to a hybrid multicloud IT operating environment is often viewed with anticipation and anxiety, and perceived as complicated," said Sangita Singh, general manager of global cloud consulting services at IBM. "Companies require an approach that ensures that their data migration is smooth and fast, and critical applications and functions run optimally during the process. Embedding automation and AI to the migration process of the IBM Cloud Migration Factory provides clients with an accelerated path to cloud, helping to mitigate the impact to business operations."