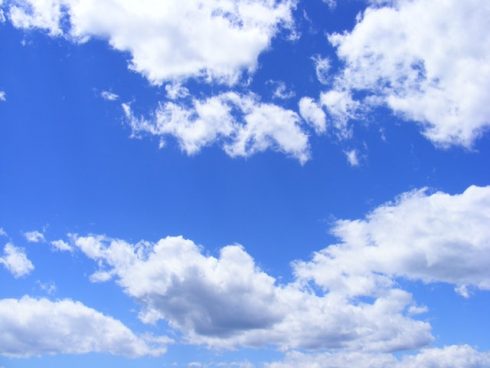 Production workloads deployed in the open-source Cloud Foundry platform-as-a-service (PaaS) environments are on the rise among large enterprises and many more are in development, test-mode or pilot.
Buoyed by the ability to run container and microservices-based modern applications across multiple private and public clouds, and growing support among infrastructure, applications and tool providers, Cloud Foundry has become a multi-cloud PaaS option of choice among many organizations that have prioritized digital business transformation.
Organizations deploying workloads into Cloud Foundry environments are still regarded as early adopters. But they represent a broad range of companies and government organizations building modern and responsive apps and deploying them into Cloud Foundry PaaS environments beyond the proof-of-concept stage into production. By doing so, these organizations are at some stage of moving to DevOps methodologies and continuous integration release cycles of new and existing applications.
Among the early implementations of Cloud Foundry, 30 percent are using it broadly to run PaaS applications in production. That's a 12-point increase over the past six months, according to a survey conducted by the Cloud Foundry Foundation, the open-source consortium formed three years ago. The Cloud Foundry Foundation released the findings of its most recent study at the annual North American Cloud Foundry Summit, held last week in Boston.
A majority of the early Cloud Foundry deployments are large enterprises such as Allstate, Boeing, Comcast, Ford, Home Depot, Kaiser Permanente, T-Mobile, U.S. Air Force and Volkswagen, according to the survey.  "With over half the Fortune 500 already running on Cloud Foundry, it's the choice that many of you are making to shape the future of your company," said Abby Kearns, executive director of the Cloud Foundry Foundation, in her opening remarks at last week's Cloud Foundry Summit.
In a key sign of plans to extend their deployment of applications into their Cloud Foundry environments, organizations with more than 50 applications running on Cloud Foundry have increased from 24 percent of those surveyed six months ago to 40 percent among the latest sample. "The number of apps and workloads running on the platform are continuing to grow, Kearns said. "That really speaks to the scale many are starting to run to."
Showcase Implementations
Kearns showcased several notable examples. In the three years since Home Depot started building and running cloud-native apps on Cloud Foundry, the retailer now has 2,500 developers building apps to the platform with 3,000 applications in production generating billions of transactions each month. "They were able to shave their deployment times from every six weeks to every 15 minutes," Kearns said.
Integrated healthcare provider Kaiser Permanente, which started out with less than six applications running on Cloud Foundry two years ago, now has 100 in production. Moreover, 1,000 additional apps are now staged to go into production, said Alex Rubin, Kaiser Permanente's principal cloud architect.
Rubin is responsible for enabling developers to quickly develop, deploy and manage digital applications across Kaiser's different lines of business, which include 39 hospitals, 670 medical offices used by 210,000 employees and 11.8 million members. Kaiser now has 800 developers building apps running on Cloud Foundry cloud infrastructure, primarily from IBM. "It's pretty amazing to see how quickly it picked up and how excited everyone is to use it," Rubin said.
Another example is Volkswagen, which now has 150 developers building applications that can run across the largest global public clouds from Amazon Web Services (AWS), Microsoft, Google and IBM. Like many early users of Cloud Foundry, Volkswagen is using the Cloud Foundry PaaS runtime environment from Pivotal Software, spun off from VMware in 2013.
Ecosystem on Fast Track
Three years ago, Pivotal contributed the Cloud Foundry IP to the Cloud Foundry Foundation, which now is represented by a number of key players including IBM, Cisco, Dell EMC, Cisco, SAP, SUSE, Microsoft, Google and VMware, among others. Dell Technologies, which became Pivotal's corporate parent two years ago following its US$67 billion acquisition of EMC, — which included its majority stake in VMware and by extension, Pivotal — sold off a minority stake in Pivotal last week in an IPO that valued the company at more than $4 billion.
Does this all mean Cloud Foundry is on a roll? Of the early deployments, 82 percent of those surveyed say they'd recommend it, according to the survey. Tom Petrocelli, an analyst with Amalgam Insights, said that means there are 18 percent who wouldn't. "It's not a huge sample and it's a very biased sample," he said. "They were looking to understand their community better, which is fine, but it doesn't tell us about those who aren't part of the community, if they're planning on using it or if not, why they're not."
The sample notwithstanding, the findings suggest Cloud Foundry adoption is advancing. And so is the technology. Last Fall, the foundation launched a marketplace of Cloud Foundry applications and services called The Foundry. It started with 600 in October and has since grown to nearly 5,000.
Also accelerating its growth was last fall's addition of the Cloud Foundry Container Runtime (CFCR), previously known as Kubo, allowing organizations to deploy Kubernetes containers with BOSH, the Cloud Foundry deployment, monitoring, failure recovery and software updating component. CFCR sits beside the Cloud Foundry Application Runtime. Cloud Foundry also has longstanding support for Microsoft's .NET platform, allowing organizations to extend their desktop and Windows Server applications.
Efforts to ensure compatibility with other popular platforms such as the Istio microservices management platform and Envoy, designed to ensure every container has Transport Layer Security (TLS) certificate, are furthering Cloud Foundry's appeal among large organizations looking to enable rapid application release cycles using modern DevOps methodologies.
Expanding the Footprint
The Cloud Foundry footprint is also expanding. During last week's Cloud Foundry Summit, Cloud.gov and SUSE became the latest certified Cloud Foundry platform providers, joining Atos, Huawei, IBM, Pivotal, SAP and Swisscom. The new release of the SUSE Cloud Application Platform, a development and management DevOps platform for native cloud applications that run on the SUSE Linux Enterprise distribution, also has native support for Kubernetes orchestration.
IBM also launched its new Cloud Foundry Enterprise Environment, which also supports Kubernetes container orchestration, due for release next quarter. While IBM already supports Cloud Foundry in its multitenant public cloud offering, many organizations have requirements for isolated systems for their data and applications. Cloud Foundry Enterprise Environment will allow organizations to run instances on bare metal hardware dedicated for their use, though it still runs in the IBM public cloud, said Don Boulia, general manager of cloud developer services at IBM.
"Workloads that traditionally maybe couldn't run in a cloud because of performance requirements or specific hardware requirements, will now have an option to be provisioning provisioned in a cloud environment," Boulia said.
The public cloud footprint of Cloud Foundry also is now bigger. Alibaba Cloud, the large China-based infrastructure provider, announced it now offers Cloud Foundry, and joined the foundation as a gold member. Alibaba now offers a Cloud Provider Interface for Cloud Foundry BOSH, giving its cloud service access to the Cloud Foundry Application Runtime and Cloud Foundry Container Runtime workloads.
Kearns said the Cloud Foundry Foundation noted that Alibaba's launch is an important step into the China market. "We are going to spend a lot of time in China this year," she said. "Alibaba Cloud is a great way to kick that off."