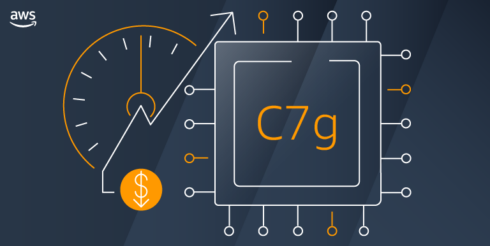 Amazon announced the release of Amazon Elastic Compute Cloud (EC2) C7g instances that are powered by AWS-designed Graviton3 Processors. 
The new C7g instances offer up to 25% better performance than Graviton2 processors, according to the company. 
Customers can now more efficiently run web servers, load balancers, and batch processing to electronic design automation (EDA), and many more types of tasks. 
AWS Graviton3 processors also offer up to two times faster performance for cryptographic workloads, three times faster performance for machine learning inference, and two times higher floating-point performance for scientific, machine learning, and media encoding workloads, using up to 60% less energy than Graviton2. 
"Customers of all sizes are seeing significant performance gains and cost savings using AWS Graviton-based instances," said David Brown, vice president of Amazon EC2 at AWS. "Since we own the end-to-end chip development process, we're able to innovate and deliver new instances to customers faster."
The new C7g instances are built using the AWS Nitro System which streamlines the delivery of isolated multi-tenancy, private networking, and fast local storage. The system can offload the CPU virtualization, storage, and networking functions to dedicated hardware and software. 
C7g instances are available for purchase as On-Demand Instances, with Savings Plans, as Reserved Instances, or as Spot Instances.
Additional details are available here.