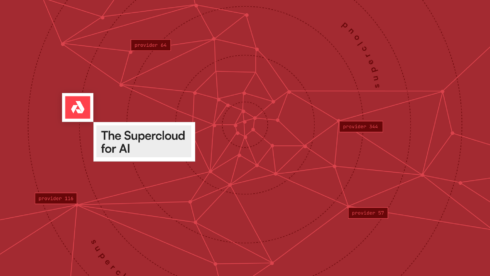 Overclock Labs, creators of the open-source distributed network Akash, aims to tackle the difficulty that comes with looking for on-demand compute with new updates to its Supercloud, essentially a "cloud of clouds" that enables users to access compute resources, including GPUs, from a wide array of providers, spanning from independent to hyperscale, according to Akash. 
This capability to access consumer-grade GPUs sets the Akash Supercloud apart from other similar networks, highlighting its versatility and potential for a wide range of users and applications, according to the company in a post that contains additional details. 
The network underpinning the Supercloud has undergone nearly seven years of refinement and rigorous testing across diverse cloud services and specific use cases. It has successfully onboarded cloud resource providers and facilitated leases for compute resources worldwide. Notably, the network's development is characterized by major Mainnet upgrades, each introducing new features, and it is currently in the midst of one of its most significant Mainnet upgrades.
The main feature of this upgrade will enable an open-source marketplace for high-density GPUs.
This will be accomplished by adapting Akash's existing Supercloud infrastructure to allow network providers to support GPUs. This initial upgrade will focus support and testing on NVIDIA GPUs.
It accommodates both NVIDIA H100s and A100s, along with various consumer-grade GPUs. It also has plans to include AMD GPUs in the future. 
The second most anticipated feature of the upgrade is the addition of Stable Payments, which is part of the larger AKT 2.0 initiative.
"The world is waking up to a new technological landscape, shaped by the exponential growth of AI, that carries a vastly higher demand for compute. As upstream manufacturers experience bottlenecks and logistical hurdles, access to GPU compute becomes an existential risk to downstream players like startups and cloud service providers," Akash stated. "This is why now is the perfect time to bring GPUs to the Supercloud. As the network grows, it will only become more powerful, hosting greater and greater quantities of GPUs from providers around the world while becoming an integrated part of the infrastructure powering AI development. It is more important than ever that these challenges are addressed with a fully open-source network — which prevents control of these resources from concentrating in the hands of a few large corporations."