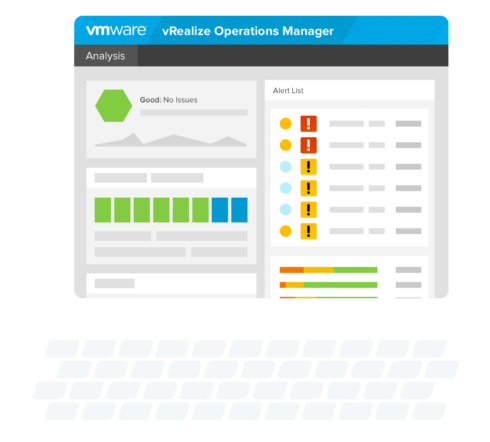 VMware announced its intent to acquire the True Visibility Suite team and technology from Blue Medora to further VMware's self-driving operations capabilities.
The acquisition would expand VMware's existing operations management solution, VMware vRealize Operations, with Blue Medora's integration solutions for vRealize Operations which are available via management packs.
The integrations enable vRealize Operations to provide visibility and insight into customers' data center and hybrid cloud environments via dashboards, dynamic discovery of customers' applications and infrastructure, and metrics data that helps drive automation.
They also help recover up to 20% capacity when users unleash the vRealize optimization engine on their entire stack and allow faster troubleshooting with vRealize-integrated alerts that help identify the root cause of a problem.
"With access to rich data across more third-party applications, middleware, infrastructure and cloud, customers can expect broader and enhanced self-driving operations management across their hybrid clouds environments," VMware wrote in a post. "We look forward to welcoming the True Visibility Suite team to VMware. They've been our partners for years and soon we will be able to call them teammates."
Customers will be able to turn directly to VMware for their vRealize Operations and True Visibility Suite product, support and sales needs.