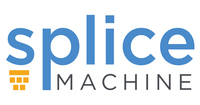 Splice Machine, the leading data platform for operational artificial intelligence (AI), today announced it has closed $16 million in additional funding led by GreatPoint Ventures (GPV). Accenture Ventures also joined this round, strengthening the partnership between Accenture and Splice Machine to drive mission-critical business outcomes for global clients with operational AI solutions. Also participating in the round is Allen Miner, CEO of the SunBridge Group, who was responsible for founding Oracle Japan, Salesforce.com Japan, and Concur Japan. The new round brings Splice Machine's total funding to $58M to date. The funding follows a year of record growth for Splice Machine, which tripled its revenues and customer counts since its last financing with customer wins in the financial services, healthcare, supply chain, and energy industries.
Today's funding will help Splice Machine further innovate its data platform, expand its global go-to-market team, and grow its world-class distributed engineering and customer success teams across the U.S. and around the world. Splice Machine will also invest into its new partnership with Accenture to meet the increased global demand for operational AI platforms and large-scale digital transformation.
"Splice Machine delivers on the gap between data platforms for analysis, and those capable of taking action," said Ray Lane, Managing Partner of GPV. "There are many companies delivering analytical platforms today, but Splice Machine is the first integrated platform that can inject intelligence directly into real-time, mission-critical applications, and they do it by enabling SQL developers, rather than very hard to find distributed system specialists."
Unlike many AI, machine learning and data science platforms that require duct-taping complex platforms together, Splice Machine integrates operational workloads, analytics and machine learning in one operational AI platform, powering smart applications by leveraging real-time data at scale, to deliver business experiences that delight customers, drive revenue, and increase internal efficiencies. Through a single platform, Splice Machine helps organizations deliver smart customer experiences by transforming low latency systems and helping businesses solve and respond to customer inquiries in record time. Using an operational AI data platform, companies are able to drastically improve the quality of their decision-making, whether its predicting events like customer churn, impending fraud, a medical condition, or anticipating the next purchase by a customer and serving up the right experience just in time.
"The speed and quality of decision-making is the most potent weapon in the corporate arsenal today," said Monte Zweben, Co-Founder and CEO of Splice Machine. "Whether humans or machine learning models are making the decisions, access to the data and computation must be blazingly fast. Splice Machine removes latency from applications to speed high-quality decision-making with an integrated data platform, enabling enterprises to make intelligent decisions in mission-critical applications."
Unlike relational databases and Hadoop distributions, Splice Machine is an operational AI data platform that is scalable, real-time, AI-powered and easy-to-use. It combines the functionality of a relational database (RDBMS), data warehouse and machine learning in one unified platform. Splice Machine can be deployed on-premises or in the cloud, and is built on open source technology.
"The Splice Machine operational AI platform strengthens our ability to deliver on the power of artificial intelligence," said Paul Daugherty, Accenture's chief technology and innovation officer and co-author of Human + Machine: Reimagining Work in the Age of AI, a management playbook for the business of AI. "With Accenture and Splice Machine's combination of operational, analytical, and intelligent capabilities, we can embed intelligence at the core of our clients' business to make them more agile and become leaders in the age of new IT."
The new emerging machine learning market is expected to grow to USD $8.07 billion by 2023 from $1.58 billion in 2017, the data warehouse market is expected to grow by more than 40 percent, from $14 billion in 2017 to $20 billion in 2020, according to global market intelligence firm IDC, and the operational database market is expected to reach USD $60 billion by 2022. The opportunity is ripe for operational AI platforms to help solve the scalability pain of legacy systems that simply store transactions over "signals."